Hearing From
Divine Sources

BY: BHUTATMA DASA

Oct 19, USA (SUN) — "The faintest glimmering of the real knowledge of the Absolute has sufficient power to change radically and for good the whole of our mental and physical constitution..."
Drawn from a remarkable article, Initiation into Spiritual Life by Bhaktisiddhanta Sarasvati (Dec. 1928 Harmonist), the above quote led me to consider the question of the substantial editorial changes imposed upon the translations and purports of our beloved Spiritual Master, His Divine Grace A.C. Bhaktivedanta Prabhupada. What follows is a brief presentation on the nature of spiritual transmission of knowledge, a perspective not offered as an original thought, but more a reminder that may be useful at this time in the aforementioned context.
FULL STORY


Yasodanandana dasa Letter to Tamal Krsna Goswami, Part 2

BY: SUN EDITORS

Oct 19, CANADA (SUN) —
The Godbro[thers] will see that my sen[ior] and older Godbrother is so eager to serve our Prabhupada and who will enthuse the devotion and inspire the newcomers. However if we try to imitate Srila Prabhupada by accept[ing] opulent worship directly in ISK[con] then we take the dangerous path of offense and such blatant imitation will simply lead to falldown as Srila Prabhupada predicted in NOI. "Upadesamrta Text 5 purport p. 50 lines 5 > 9 1976 Edit[ion]
FULL STORY



BY: PRAHLADA NRSIMHA DAS

Oct 19, FRANCE (SUN) —
I read on another site a nice article about the gunas. I want to add my little participation to it, even if it is maybe not necessary.
When we say that someone is in tamo-guna, it means that this influence is predominant is this person. But of course, like the Bhagavad-Gita says, the fight between the gunas never stops. And Srila Prabhupada said, if I am not wrong, that the gunas are always mixed, in this world. Therefore, in this person we will find, as well, some traces of passion and goodness. Even if someone was permanently sleeping, at least they would appear through his(her) dreams.
FULL STORY



BY: SUN STAFF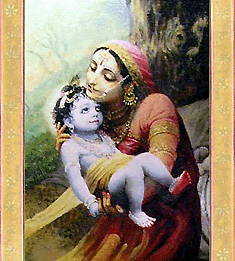 Oct 19, CANADA (SUN) — The glorious month of Damodara.
Sri Sri Damodarastakam - Text 7
kuveratmajau baddha-murtyaiva yad-vat
tvaya mocitau bhakti-bhajau krtau ca
tatha prema-bhaktim svakam me prayaccha
na mokse graho me 'sti damodareha
O Damodara! Although You were bound to the mortar with ropes tied by mother Yasoda | You mercifully liberated the sons of Kuvera who were cursed by Narada Muni to stand as trees and You gifted them with Your own devotional service | Therefore please also bestow upon me Your own prema-bhakti in the most profuse way | This is my exclusive longing - I have no desire to any other type of liberation
FULL STORY


Dialectical Spiritualism: Carl Jung, Part 3

BY: SUN STAFF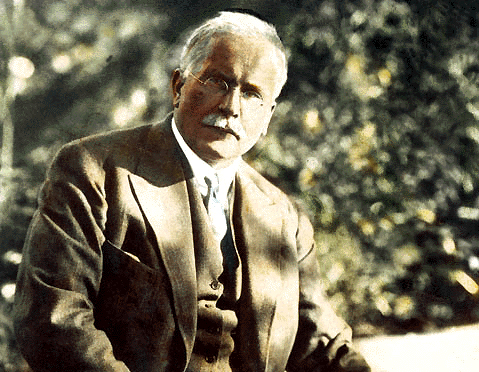 Oct 19, CANADA (SUN) —
XIII. PSYCHOANALYSIS - Carl Gustav Jung (1875 - 1961)
Syamasundara dasa: Jung states that there are two basic attitudes: extrovertive and introvertive.
Srila Prabhupada: The introvert is called a muni because he is introspective. The extrovert is generally guided by rajas, the mode of passion.
FULL STORY


Parishads: Sri Rasikananda Deva Goswami

BY: SUN STAFF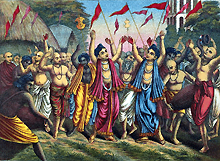 Oct 19, CANADA (SUN) — The Appearance day of Sri Rasikananda Deva Goswami is observed on October 20th.
Rasikananda Deva Goswami was born in 1512 of the Saka era (1590 AD) in the village of Rohini or Rayni in the Midnapore district. This village is situated at the confluence of the Subarnarekha and Dolanga rivers. His father's name was Raja Achyutananda and his mother, Bhavani Devi. The Subarnarekha River crosses back and forth across the present-day Bengal-Orissa border. Midnapore district used to be a part of the Orissan kingdom. Raja Achyutananda was an Orissan of the Karana caste, the equivalent of the Kayasthas in Bengal. A Vaishnava is beyond the material qualities and should not be judged in terms of his caste origins. Achyutananda and Rasikananda were born in the Karana caste in order to bless it.
FULL STORY


Yasodanandana dasa Letter to Tamal Krsna Goswami

BY: SUN EDITORS

Oct 17, CANADA (SUN) — Part One.
The following is a letter written by Yasodanandana dasa to Tamal Krsna Goswami in March 1979. A note at the top identifies the document, written in Yasodanandana's handwriting. There are a number of words that have been clearly abbreviated. For readability, the missing letters are included in brackets. If a word was illegible, it is followed by a (?).
To place the letter on the timeline of documents recently published, the 1979 Vrindavan paper challenging the Zonal Acaryas was completed on February 17, 1979. On February 26th, the GBC and the 11 appointees assembled in Vrindavan to address the concerns of the devotees. The following letter was written shortly thereafter.
FULL STORY



BY: SUN STAFF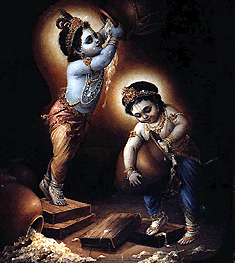 Oct 17, CANADA (SUN) — The glorious month of Damodara.
Sri Sri Damodarastakam - Text 6
namo deva! damodarananta! visno!
prasida prabho! duhkha-jalabdhi-magnam
krpa-drsti-vrstyati-dinam batanu-
grhanesa! mam ajnam edhy aksi-drsyah
Obeisances to You, O Deva! O Damodara! O Ananta! O Visnu! | O Prabhu! Be pleased with me. I am sinking deeply into the ocean of tribulations | Shower the rain of Your merciful glance upon me who am so pitifully fallen | Alas! Kindly exhibit Your favour and deliver me O Isa! I am totally ignorant | Please become visible to my eyes
FULL STORY



BY: CAITANYA DAS

Oct 17, MANCHESTER, ENGLAND (SUN) — In reference to modern ISKCON, could we pose the question: will the new layers of management proposed have a constitution to work to, or are they going to make it up as they go along? If they are, how different are they from the current GBC? Still, at least they can have more and more meetings to satisfy their unending appetite for such things
On a more serious note, the value, of course, in having a constitution is that the devotees will have to spend less time in meetings and contrivances and can actually carry out the tasks Srila Prabhupada set in HIS framework. Those that want centralised ISKCON are wasting the energy of the manpower.
FULL STORY


Dialectical Spiritualism: Carl Jung, Part 2

BY: SUN STAFF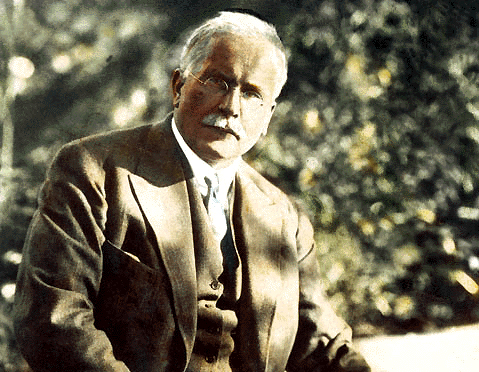 Oct 17, CANADA (SUN) —
XIII. PSYCHOANALYSIS - Carl Gustav Jung (1875 - 1961)
Syamasundara dasa: Psychologists say that the unconscious or subconscious often acts through the conscious, but that we do not know it.
Srila Prabhupada: Yes, that is what I am saying. The subconscious is there, but it is not always manifest. Sometimes it is suddenly manifest, just as a bubble will suddenly emerge in a pond. The energy was there within all the time, but suddenly it comes out, just like a bubble popping to the surface of the water. You may not be able to understand why it emerges, but it is assumed that it was in the subconscious state and then suddenly manifests.
FULL STORY




BY: SUN STAFF

Oct 17, CANADA (SUN) — New items in the Sun's Classified ads section.
[ For Sale ]


BY: PRAHLADA NRSIMHA DAS

Oct 15, FRANCE (SUN) — In ISKCON's official newspaper, we have a report about a mid-term meeting of the GBC. As well, we have a photo of the meeting. I was immediately completely choked when seeing it. And it is not the first time I am! Is it really a meeting of Srila Prabhupada's and Lord Caitanya's Movement devotees? Or rather the preparation of a funeral?
I can see what looks to be Prahladananda Maharaja, Malati devi dasi, Anuttama das etc., etc... and it is really not a vision of Vaikuntha! But much more a picture of what looks to be depressive people, with sinister and six-foot long faces, with symptoms of heavy tamo-guna in the dress of goodness, not any sign of happiness... Woah! I guess that everyone will be greatly inspired by this transcendental picture! Who would not want to go through so many austerities, sacrifices etc. in order to finally become like that?
FULL STORY


This is Modern ISKCON

BY: SUN STAFF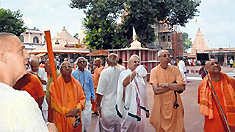 Oct 15, CANADA (SUN) — "GBC meet outlines major priorities of ISKCON" by FP News Service, Ujjain, Madhya Pradesh.

Roles of zonal supervisors should meet standards set by Srila Prabhupada, assert members.

About three dozen Governing Body Commission members, including the senior sanyasi and sadhu of the ISKCON, went on a sight-seeing tour of Ujjain, under the guidance of chairman Bhakticharu Maharaj. They first paid a visit to the Mahakaleshwar Temple and then visited Narsing Ghat, Ram Ghat, Sandipani Ashram. They were briefe on the importance of these places.
FULL STORY


Instructions for a Constitution

BY: CAITANYA DAS

Oct 15, MANCHESTER, ENGLAND (SUN) —
In the conversation in Vrndavana 1977, ref . 77052, Srila Prabhupada speaks about his Guru Maharaja wanting to form a constitution. But in the conversation Prabhupada is heard saying later he avoided it. I get the impression Prabhupada was referring to Tirtha Maharaja, avoiding making this constitution.
Tirtha Maharaja kept a scrap of paper that Srila Bhaktisiddanta had written on before he was to undergo a hernia operation, which later he decided not to go ahead with. Anyhow, Tirtha Maharaja produced this scrap of paper in court and was given rights to some of the Gaudiya math. The paper gave Srila Bhaktisiddanta's desires should he pass away during the hernia operation, that three trustees would manage the math by majority.
FULL STORY



BY: SUN STAFF

Oct 15, CANADA (SUN) — The glorious month of Damodara.
Sri Sri Damodarastakam - Text 5
idam te mukhambhojam avyakta-nilair
vrtam kuntalaih nigdha-raktais ca gopya
muhus cumbitam bimba-raktadharam me
manasy avirastam alam laksa-labhaih
O Lord! Your lotus like face is completely surrounded by very dark blue, glossy reddish- | tinted curling hair and is kissed again and again by mother Yasoda | Your lotus face is endowed with lips red as bimba fruits - may it always remain visible in my heart | The attainment of millions of other boons is completely useless to me
FULL STORY