Stuck in Brooklyn

BY: MRIGENDRA DAS

May 27, LOS ANGELES, CALIFORNIA (SUN) — Over the past 15 months I have been asked by many devotees about the situation at the Brooklyn temple and specifically about the sale of that property. Most of the concerned devotees know that I am a New York attorney who has been studying and publishing reports about New York Religious Corporation law in relation to New York ISKCON temples from at least as far back as 1992. Over the past couple of years, I have not only kept track of developments, but have actively been involved in obtaining information and relevant documents and have shared those with members of the ISKCON Governing Body Commission ("Commission"), congregants of the Brooklyn temple, and any other persons who are interested. I do not represent anyone in the matter nor do I believe that I have a bias, other than a bias toward the written orders of Srila Prabhupada. In other words, I am against any sale unless I see clear and convincing evidence of the need for a sale.
FULL STORY


Conduct Guru Business
in a Sober Mood

BY: CAITANYA DAS

May 27, MANCHESTER, ENGLAND (SUN) — Gadi Prabhu is of course right to point out his concerns that some of our leading men appear to be "enjoying" their activities externally, not remaining sober and grave -- a sign perhaps of spiritual immaturity.
Sadhus of high consciousness generally find pleasure within themselves and are not subject to bouts of external euphoria, influenced by external circumstances. Taking the position of Guru is a sober business indeed, and it's a fine line I would assume between accepting service and worship as a service, and the subtleties of enjoying worship and circumstances for oneself, building oneself a kingdom.
FULL STORY


Jihadis in Hindu Disguise: What the Rajasthan ISKCON Episode Tells Us

BY: VICKY NANJAPPA

May 27, RAJASTHAN (OI) — They will come dressed as Sadhus and carry out attacks in India. They will take shelter in religious institutes run by Hindus and then carry out strikes, an Intelligence Bureau report had read. Many Pakistanis disguised as Sadhus and pretending to be Hindus have entered India, the report also states.

On Friday, the police busted a Pakistani national living as a Sadhu in Iskcon temple in the Delhi-Haryana border town of Bahadurgarh. From his the police recovered a Pakistani passport from him in which his name has been mentioned as Raja, a resident of Hindu Colony in Larkana, Pakistan. He had come to Indian in 2013, and his visa has expired. He has allegedly been living in the temple from past few months.
FULL STORY


Dialectical Spiritualism: Thomas Henry Huxley, Part 2

BY: SUN STAFF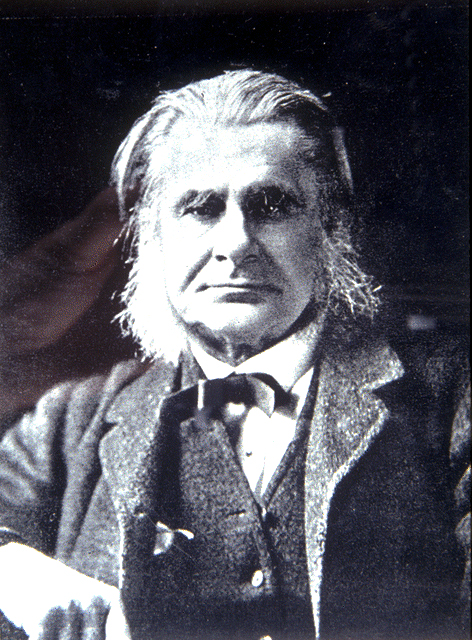 May 27, CANADA (SUN) —
VIII. EVOLUTIONARY NATURALISM - Thomas Henry Huxley (1825 - 1895)
Syamasundara dasa: Huxley believes that because nature is amoral, man must not imitate but must combat nature.
Srila Prabhupada: There is no question of combatting nature. You can not conquer nature. Of course, everyone is perpetually trying to fight nature, but in Bhagavad-gita, Krsna says:
FULL STORY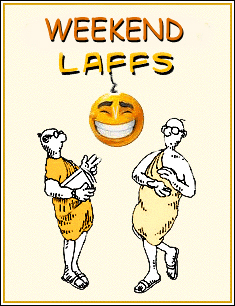 May 27, CANADA (SUN) — The Sun's weekly cartoon series.
FULL STORY


It Simply Comes Down to Chanting, Hearing and Remembering Krishna

BY: GADI DAS

May 25, MULBERRY, TENNESSEE, USA (SUN) — WE must read, chant, read, chant… do bhajan for the heart, kirtan for the soul.… if we do not…
If we do not read… and when I say read, I don't mean words on a page… I mean read the life giving, internal yearning of our dear spiritual master... If we don't read and deepen our sadhana we will fall into many types of maya. Sentimental maya is one, and it manifests in many ways, such as throwing oneself off a stage and crowd surfing. This is happening because we do not read with the heart. And if we read at all, we read with the mind and a little, very little intellect. So what happens, our misguided sentiment manifests in giddy, frenzied, imitation punk rasa, which can rightly be called prakrita sahajia, because it focuses on the body as a source of enjoyment.
FULL STORY


ISKCON Informational Town Hall Meeting
in Brooklyn

BY: SUN STAFF

May 25, CANADA (SUN) — The following video of the 'Town Hall Meeting' was describe as follows by the GBC-Brooklyn Temple Sale Committee:
"The pending sale of ISKCON's Radha Govinda Temple in Brooklyn has generated interest, concern and even controversy not only among members of the Hare Krishna Movement in the New York metropolitan area but also among members and well-wishers of the Hare Krishna Movement worldwide.
FULL STORY


Dialectical Spiritualism: Thomas Henry Huxley

BY: SUN STAFF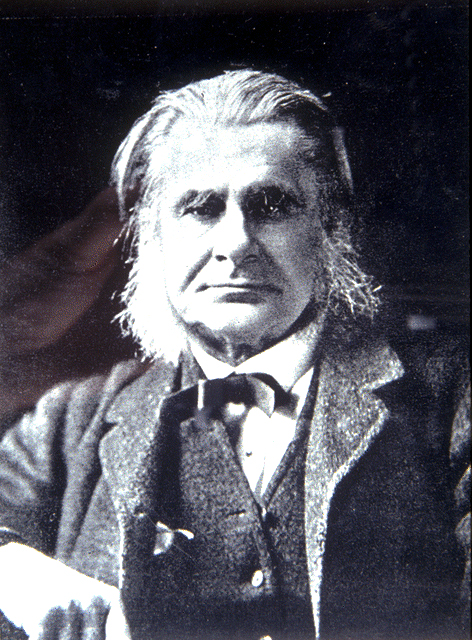 May 25, CANADA (SUN) —
VIII. EVOLUTIONARY NATURALISM - Thomas Henry Huxley (1825 - 1895)
Hayagriva dasa: Huxley felt that the main difference between man and the animals is the ability to speak. In his essay "Man and the Lower Animals," he writes: "Man alone possesses the marvelous endowment of intelligible rational speech, whereby… he has slowly accumulated and organized the experience which is almost lost with the cessation of every individual life and other animals".
Srila Prabhupada: That is another misconception. Everyone speaks his own language. Animals have theirs, and human beings theirs.
FULL STORY


Sri Bhakti Ratnakara,
Part 148

BY: SUN STAFF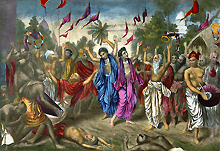 May 25, CANADA (SUN) — A serial presentation of Sri Bhakti Ratnakara by Srila Narahari Cakravarti Thakur.

Chapter Twelve

Mahaprabhu's ecstatic kirtana on the bank of the Ganges

One day Mahaprabhu, along with his companions, went to the bank of the Ganges. By the of the Lord they began sankirtana. In ecstasy, Lord Gauranga danced beautifully in the midst of His devotees. Sometimes He cried, sometimes He laughed, and sometimes he roared.
FULL STORY


The Science of Congregational Chanting of the Name of the Lord

BY: SUN STAFF

May 23, CANADA (SUN) — By HDG A.C. Bhaktivedanta Swami Srila Prabhupada, 'Back to Godhead', Vol I, Part I, 1944
When Pralhad Moharaj, the celebrated devotee of the Personality of Godhead Vishnu and the son of Hiranyakashipu the well-known atheist—was a mere boy of five years old, was seen one day by his fellow playmates, chanting the transcendental name of Hari (The Lord). The boys, who were all born of atheist family and thereby known as the children of the Ashuras, asked Prolhad Moharaj a question which is now-a-days a common enquiry by all busy men.
The question was quite plain and simple and it was an enquiry by the children of the Ashuras as to why Prolhad was wasting his valuable time by chanting the name of Hari. They asked him to come out of his place and make an enjoyment of life by fulfilling the utilitarian theory of eat, drink, be merry and enjoy. This was quite a natural thing for the children of the Ashuras because the Ashuras are none but those who know nothing of transcendence but are always busy with the business of material enjoyment.
FULL STORY


Dialectical Spiritualism: Charles Robert Darwin, Part 5

BY: SUN STAFF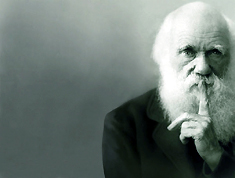 May 23, CANADA (SUN) —
VIII. EVOLUTIONARY NATURALISM - Charles Robert Darwin (1809-1882)
Syamasundara dasa: Darwin made the evolution of species seem so mechanically arranged that God is removed from the picture. It appears as if combinations of ingredients created animals, and that they evolved from one another.
Srila Prabhupada: Combination means God, because it is God who is combining. It is not that the combination takes place automatically. A cook combines many ingredients when he is making a preparation. It is not that the ingredients can combine themselves. Darwin should have asked how the combination comes about, but it appears that he did not even raise this question. Material elements, ingredients, do not combine automatically. There must be a living entity who combines them.
FULL STORY



BY: CAITANYA DAS

May 23, MANCHESTER, ENGLAND (SUN) —
Guru is one
Although he is your guide
The land you walk on
Forever by his side
The steps you take
Planned in the mind
Conceived with devotion
And in love you'll find
An increasing alliance
With his family and friends
Attracting your mind
Real spiritual science
Esoteric realm open
A strong faith pursue
FULL STORY