Challenging the
Zonal Acarya System, Part 16

BY: SUN EDITORS

Sep 21, CANADA (SUN) —
Page twenty-nine
SREYAS OR PREYAS
When Srila Prabhupada departed from this mortal world, his last days contained emotional requests to his disciples.
"There is nothing new to be said. Whatever I had to say, I have already said in my books. I have already given the ideas in my books, so you should all read them. Do good to others; to not exploit them. This is our mission: whatever we have teach others. If I depart, there is no cause for lamentation. I will always be with you through my books and my orders. I will always remain with you in that way."
FULL STORY



BY: PRAHLADA NRSIMHA DAS

Sep 21, FRANCE (SUN) — Let's go on with Jayadvaita's answers to the arguments of book change opponents. Which he calls "myths".
"If you're going to revise a book, the only way to do it with integrity is to include a footnote for every change."
Jayadvaita's answer:
"For books meant for scholars concerned with textual criticism, yes. For books meant for the general reader, no. For the general reader, such footnotes are just a distraction.
FULL STORY


The Best Way to Control the Mind

BY: SRI VRINDAVAN DASA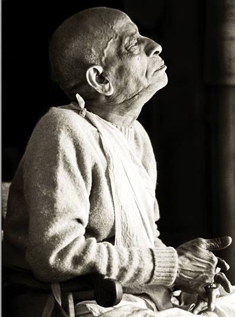 Sep 21, INDIA (SUN) —
Śrīla Prabhupāda... The mind is the original cause of material bondage. It is followed by many enemies, such as anger, pride, greed, lamentation, illusion and fear. The best way to control the mind is to engage it always in Kṛṣṇa consciousness (sa vai manaḥ kṛṣṇa-padāravindayoḥ [SB 9.4.18]). Since the followers of the mind bring about material bondage, we should be very careful not to trust the mind.
FULL STORY




BY: SUN STAFF

Sep 21, CANADA (SUN) — New items in the Sun's Classified ads section.
[ For Sale ]

Challenging the
Zonal Acarya System, Part 15

BY: SUN EDITORS

Sep 19, CANADA (SUN) —
Page twenty-seven
THE SPIRITUAL MASTERS ARE EQUAL
Recently the issue of "representative of Krsna," was discussed with one guru. When it was proposed to him that the temple presidents of the devotees in our centers were also Krsna's representatives, his reply was, "No. They are simply managers." Another sannyasi analyzed the situation in this way, "Ultimately the power is with the guru-GBCs. The way I see it, if you want to preach, you'll have to go with a guru." The other GBCs with either bloop or become gurus themselves."
FULL STORY



BY: JAYA MADHAVA DAS (ACBSP)

Sep 19, MOSCOW, RUSSIA (SUN) — Nothing is Sacred in ISKCON and the BBT Anymore.
The Sampradaya Sun has logically and in extreme valid details come forward as one of the few devotee webpages to bravely stick it's neck out and expose the offences of the endless book changes by the BBT and Srila Prabhupada's disciples editing of his books and positively changing the original words of His Divine Grace A.C. Bhaktivedanta Swami Srila Prabhupada, a Pure Devotee. This is the last straw!
OR so we thought... Now the BBT has taken the outrageous, illegal move of using HDG Srila Prabhupada's sacred BBT—Bhaktivedanta Swami Book Trust, to print mundane yoga/New Age books.
FULL STORY



BY: PRAHLADA NRSIMHA DAS

Sep 19, FRANCE (SUN) — In Jayadvaita Swami's and his BBTI site, as anyone could see, we find his answers to the arguments of book change opponents. Let's see a couple of them:
"Revising an author's works after his departure is a shoddy, disreputable practice no respectable publisher would approve."
Jayadvaita's answer:
"Not so. Restoring lost or mangled text to great works of literature is an endeavor scholars and educated readers highly value, and publishing houses with impeccable reputations for scholarly integrity have published posthumously edited works by such authors as Melville, Thoreau, Faulkner, Hemingway, Orwell, Joyce, Robert Frost, Mark Twain, and James Fenimore Cooper."
FULL STORY


How Sumati Morarji Fulfilled Her Father-in-law's Promise

BY: BRIJBASI DAS

Sep 19, EUROPE (SUN) — By giving Srila Prabhupada a free ticket to New York on the "Jaladuta", Sumati Morarji also fulfilled a promise that was given by her father-in-law some 40 years before. Narottam Morarji, the founder of The Scindia Steam Navigation Company and a prominent Indian businessman, promised to give his support and help to the Gaudiya Math preaching in the West. Unfortunately he died in a car accident on November 5, 1929, a few years before the first Gaudiya Math preachers went to London. The main mouthpiece of the Gaudiya Math, a Bengali weekly magazine "Gaudiya" mentioned Narottam's demise and his promise thus:
FULL STORY



BY: CAITANYA DAS

Sep 19, MANCHESTER, ENGLAND (SUN) — Regarding our thoughts on data collection, could the GBC give a comprehensive list of the ethnicity of those initiated devotees, in each of the counties, as well as the number actively engaged in missionary activities such as book distribution, Harinama sankirtana, prasadam distribution, door to door or preaching in other fields? Included could be looking at what part of the populations are being administered to. Each country will have particular interests to examine the data and look at the strengths and weaknesses, in order to prioritise some of the goals Srila Prabhupada intended.
FULL STORY


If I Can Create One Moon, That Is Sufficient

BY: SRI VRINDAVAN DASA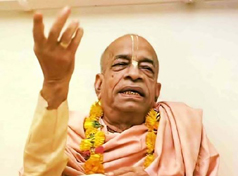 Sep 19, INDIA (SUN) —
Srila Prabhupāda: ..."I don't make any compromise with these rascals. No words. No, no. I never made that. Even if I don't get any disciples, I'll be satisfied. But I can't make any compromise like these rascals. I cannot make. Ekaś candras tamo hanti na ca tārā sahasrasaḥ*. If I create one moon, that is sufficient. I don't want many stars. That was my Guru Mahārāja's principle, and that is my principle. What is the use of having number of fools and rascals? If one man understands rightly, he can deliver the whole world."
FULL STORY


Challenging the
Zonal Acarya System, Part 14

BY: SUN EDITORS

Sep 17, CANADA (SUN) —
Page twenty-six
We should stop and soberly consider, before allowing this issue to degenerate to lower levels of disagreement. These days, epitaphs like "envious snake" are being flung around with abandon. This is not at all good. We are presenting this whole topic of discussion, a most important topic of discussion for all of us, in a very gentlemanly manner. Christ spoke the truth when he said, "One who lives by the sword must die by the sword." Death, in this example, also indicates defeat.
FULL STORY



BY: BHAKTA TORBEN

Sep 17, DENMARK (SUN) — The old thing is going on…
(More hits to both the ritvik-glass-jaw and the "ISKCON" book-adulterers, both of whom want to 'modernize'.)
"Nothing is modernized. You can say modernized, but the principle is the same, old system.
Nobody can change.
FULL STORY


Dialectical Spiritualism: Soren Aabye Kierkegaard, Part 7

BY: SUN STAFF

Sep 17, CANADA (SUN) —
XII. EXISTENTIALISM - Soren Aabye Kierkegaard (1813 - 1855)
Syamasundara dasa: Whereas Hegel emphasized speculative thought, Kierkegaard emphasized action. He saw freedom in proper action.
Srila Prabhupada: Yes, spiritual life means proper action. It is improper to think that one is inactive when he attains the perfectional stage. That is the Mayavadi theory. Mayavadis contend that a jug will make a big sound if it is not full of water. They equate fullness with silence. But from Bhagavad-gita, we understand that the soul is never inactive.
FULL STORY



BY: CAITANYA DAS

Sep 17, MANCHESTER, ENGLAND (SUN) — To spread Krishna consciousness, Srila Prabhupada said we need money and men. With that in mind, it would be useful to compile data to reflect on the information as to where we stand today in comparison to the past.
Does ISKCON have more money, does ISKCON have more men, and women? And if they do, what is the rate of increase in Krishna consciousness in the general society? This will be important analysis and useful, to be self-critical. Different zones could be separated in the surveys.
FULL STORY