A Serious Report on ISKCON Daiva Varnasrama Ministry

BY: NEAL MOROZOV

Jul 22, INDIA (SUN) — This is to draw the attention of ISKCON leaders to take stock as to what on Earth is going on in the name of Varnasrama. We have to take care that a noble concept such as this doesn't degenerate into something that's hoodwinking the society, instead of spearheading a revolution.
Our Krishna conscious projects are not meant to be a publicity stunt. Success of our movement is based on purity, on practicing what we preach. Like many Kaliyuga organization, we don't just do our activities and take photos, record videos, for the sake of cheap public adoration and fund collection. We deeply believe in what we do and sincerely practice it.
FULL STORY


Constitution for ISKCON As It Is - Article 3

BY: SUN EDITORS

Jul 22, CANADA (SUN) —
ARTICLE 3 - MEMBER RIGHTS
3.1 Autonomy of Members
Members of the International Society for Krishna Consciousness As It Is shall be fully autonomous and self-governing, free to execute as they see fit all activities in Krsna Consciousness and in furtherance of Lord Caitanya Mahaprabhu's Sankirtan Movement, so long as they uphold and do not come into conflict with the principles, aims and objectives set forth herein and in the Society's Lawbook.
FULL STORY


Simple for the Simple, Difficult for the Crooked

BY: GADI DAS

Jul 22, MULBERRY, TENNESSEE, USA (SUN) — "We are simple kirtan men". How does that compare to the way things are being done today, with elaborate stages and sound systems designed to overpower the audience? Has not kirtan itself simply morphed into a "road show"? Where are those "simple kirtan men" who have no desire for fame and adoration? Where is that simple pure setting where the only focus is on the Holy Name and the Form of Krishna, Krishna katha, and not on the performers? Real sampradayic discussions of the absolute truth? What would happen to the audience if that were the center of the event? I'll tell you, the same thing that happened to Aindra dasa when he would speak on these topics… gradually the audience would diminish…
FULL STORY


Dialectical Spiritualism: Auguste Comte, Pt. 2

BY: SUN STAFF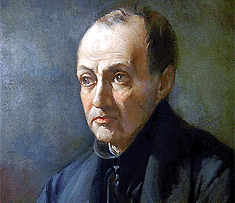 Jul 22, CANADA (SUN) —
IX. UTILITARIANISM AND POSITIVISM - Auguste Comte (1798 - 1857)
Syamasundara dasa: Comte believed that social reforms are implemented more by love than anything else. His motto was: "Love for the principle, order for the basis, progress for the end."
Srila Prabhupada: Unfortunately, he does not know what the end is. He is simply theorizing. The end is Visnu. Srimad-Bhagavatam states:
FULL STORY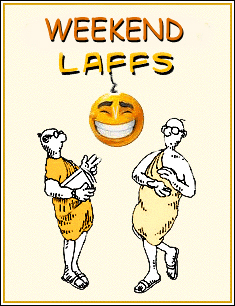 Jul 22, CANADA (SUN) — The Sun's weekly cartoon series.
FULL STORY


Constitution for ISKCON As It Is - Article 2

BY: SUN EDITORS

Jul 20, CANADA (SUN) —
ARTICLE 2 - THE MEMBERS
2.1 Definition of 'Members'
2.1.1 Members of the International Society for Krishna Consciousness As It Is are defined as being those individuals and groups who sign and thereby adopt the Society's Oath of Allegiance and live faithfully under that oath.
FULL STORY



BY: PRAHLADA NRSIMHA DAS

Jul 20, FRANCE (SUN) — In about 1999, in the Paris temple, we were speaking about jiva-tattva with a swami who was in our yatra at this time, helping us very nicely. He was saying that for him, it was not possible that the jiva's origin could be the neutral area because in such a case, (only) according to him, there would be a problem of justice or fairness from Krsna for, accepting this hypothesis, we would have come into this material world without having first an experience of both the material and spiritual worlds. So, without real knowledge about both of them. For him, that would not be fair, considering the painful reality which is related to that coming in this material world. He was thinking himself, in this case, not in capacity to love a God who, in this supposed hypothesis, only according to him, would not be fair. I agree with this swami that we could not love a God who would not be fair or unjust. But this hypothesis does not exist anyway!
FULL STORY


Independent of Structures of Religion

BY: CAITANYA DAS

Jul 20, MANCHESTER, ENGLAND (SUN) — Taking to Krishna consciousness by the mercy of Lord Krishna's representatives, who create sukriti, or who further revive the consciousness of those that previously took to the devotional process, is the greatest boon for all of us. In this age by the will of Sri Caitanya Mahaprabhu the full realisations of Love of God have been spoken on and demonstrated by the Lord Himself and His strict following, even to the point of surpassing varna ashrama and religion.
FULL STORY


Dialectical Spiritualism: Auguste Comte

BY: SUN STAFF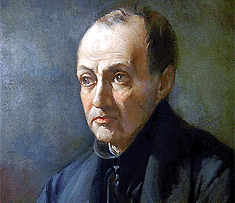 Jul 20, CANADA (SUN) —
IX. UTILITARIANISM AND POSITIVISM - Auguste Comte (1798 - 1857)
Hayagriva dasa: Comte is the French founder of Positivism. He felt that theology dealt solely with the heart, or sentiments, and that metaphysics dealt solely with the intellect, but that Positivism reconciled the two. In A General View of Positivism, he writes: "It is a fundamental doctrine of Positivism... that the heart preponderates over the intellect. The intellect should devote itself exclusively to the problems which the heart suggests, the ultimate object being to find proper satisfaction for our various wants."
FULL STORY


NBS#66: Janmastami Special Edition, Part 1 - Deliverance of Aghasura

BY: NITYAM BHAGAVATA-SEVAYA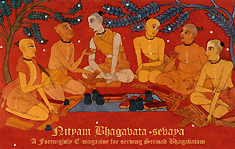 Jul 20, MUMBAI, INDIA (SUN) —
On the auspicious occasion of upcoming Sri Krishna Janmastami, we wish to humbly offer a series of special editions. NBS#66 describes Krishna's playing with His friends, and their entering the body of the serpent demon Aghasura. To save His friends Krishna also entered the demon and killed him by expanding His body.
Features:
1) Deliverance Of Aghasura - Srila Sukadeva Goswami
2) How Can Krishna's Pastimes Be Interrupted By A Demon? - Srila Vishvanatha Chakravarti Thakura
3) Why Was Aghasura Promoted To The Vaikuntha Planets? - His Divine Grace A.C.Bhaktivedanta Swami Prabhupada
4) Faith In Krishna As Protector - Srila Bhaktivinoda Thakura

FULL STORY


Krishna Balarama Rath Yatra and Sri Balarama Purnima

BY: SUNANDANA DAS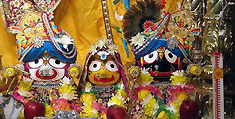 Jul 20, QUEENS, NEW YORK (SUN) — Sunday, July 30, 2017

The devotees of Queens invite all to come and celebrate our Annual Rath Yatra parade. It begins at 12 noon from the corner of Liberty Avenue and 123rd Street, and will continue all the way to our Mandir at 111-14 101 Avenue at 3:00 pm, followed by the festival's stage show until 6:00 pm.
FULL STORY


Sri Rai Ramananda,
Part 4

BY: SUN STAFF

Jul 18, CANADA (SUN) — Serial presentation of the text by HDG Srila Bhaktisiddhanta Sarasvati Thakur.

CHAPTER 3 - THEIR CONVERSATION
(For the Beginners)

The ritualists were amazed to find that the mendicant, coming in contact with a person of lower cast though of high position, showed such ardent love which was not usual. The Supreme Lord thanked His fortune and went on to say that He was cherishing an extraordinary desire to meet him ever since his transcendental serving mood had been spoken to Him by the erudite scholar Sarvabhouma.
FULL STORY