Puri Temple Body Warns of Action Against Chariot Climbers

BY: SUN STAFF CORRESPONDENT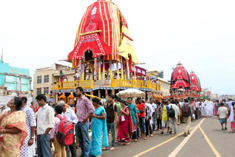 Jun 24, JAGANNATHA PURI, ORISSA

— Amidst the tussle between Shree Jagannath Temple administration and a section of priests on the issue of banning pilgrims' access on the chariots, the shrine body on Friday warned they would arrest people if they climb the chariots on the day of Rath Yatra, on Saturday.
FULL STORY


Puri Chariots Ready
to Roll

BY: SUN STAFF CORRESPONDENT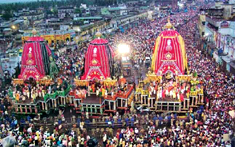 Jun 24, JAGANNATHA PURI, ORISSA

— The temple town is packed, as neither a downpour on Saturday nor a heavy rain forecast for the next few days stopped devotees from reaching the hallowed place to watch the nine-day car festival, starting Sunday. The 3-km-long Grand Road, where the three colourful chariots of the sibling Deities will roll on amidst a million cheers on Sunday, is soaked in religious fervour.
FULL STORY


Foreign Devotees Elated to Watch Rath Yatra

BY: SUN STAFF CORRESPONDENT

Jun 24, JAGANNATHA PURI, ORISSA

— The year-long wait of non-Hindus, mostly foreigners, is over. The sibling Deities of Jagannath Temple, which is off-limits to non-Hindus, will be out in the open on the day of Rath Yatra on Sunday for devotees, irrespective of caste and class and religion.
FULL STORY


Mercy, and a Little Understanding

BY: CAITANYA DAS

Jun 24, FRANCE (SUN) — In regards to Prahlada Nrsimha prabhu and his last piece, it's my understanding from Srila Prabhupada and our Acaryas that one should never consider any rasa or different kinds of relationships superior or inferior, as they all give transcendental pleasure to The Lord, each devotee serving the Lord in unlimited variety of moods and service and giving Him pleasure.
FULL STORY



BY: NIL GOVINDA DAS

Jun 24, ATLANTA, GEORGIA, USA (SUN) — Recently Gopal Krishna Goswami came to Atlanta to collect donations from his disciples and the Atlanta congregation for his projects in India. This has been a long-standing habit of many ISKCON gurus, going from temple to temple and collecting funds for their individual pet projects.
We all know Gopal krishna Swami is well known for building temples and is very successful at it. But is that what we need more of in ISKCON? Temples built on the cracks of social injustice and self-glorification. The need for fame and the need for power causes people to not see the true need for our society. We have hundreds of devotees in this movement who are looking for justice and shelter, both spiritual and emotional. What we get is the cold shoulder from the big boys club.
FULL STORY


Dialectical Spiritualism: Samuel Alexander, Part 5

BY: SUN STAFF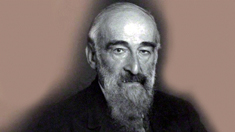 Jun 24, CANADA (SUN) —
VIII. EVOLUTIONARY NATURALISM - Samuel Alexander (1859-1938)
Hayagriva dasa: Alexander sees God's body as neither spaceless nor timeless, for it is space-time itself.
Srila Prabhupada: Yes, since everything emanates from Him, there is nothing separate from Him. God includes everything. Everything is part and parcel of God. The Mayavadis say that everything is one, but they do not accept the variety. The wheel is one, but there are different parts: the rim, the spokes, and the hub.
FULL STORY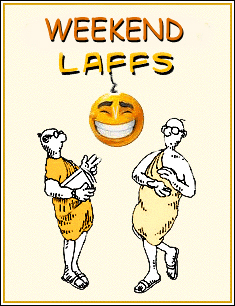 Jun 24 CANADA (SUN) — The Sun's weekly cartoon series.
FULL STORY



BY: PRAHLADA NRSIMHA DAS

Jun 22, FRANCE (SUN) — Referring to Caitanya das's answer, "Three Wrong Conclusions", first, someone is not very subtle if he did not understand from my article entitled "Brahmajyoti Mystery" that I was trying to give indications that our origin is the Brahman. And believed that I was thinking that we were coming from Goloka... I believe that everyone but him understood properly my point, so that may give us some very insignificant little doubts about his proper understanding of much more complicated philosophical points.
FULL STORY


A Real Woman, a Real Wife… True Well Wisher, True Love

BY: GADI DAS

Jun 22, MULBERRY, TENNESSEE, USA (SUN) — Having a great spouse is no small thing. Especially in this horrible age of selfishness. Yet that is what my wife is. She is not ordinary girl…she has been making exquisite outfits for Prabhupada's Lords all over the world, especially here in America… she started when she was 5 yrs old. That's all she really wanted to do, and that is the first thing she did when she walked into the temple on Depot Ave., in Gainesville in 1974(?) (I am writing this without her knowing so could not verify the date). She has been doing this service for 40+ years.
FULL STORY


Herbal Treatment for
Puri Deities

BY: SUN STAFF CORRESPONDENT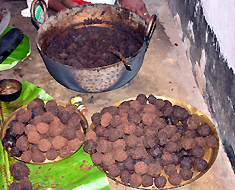 Jun 22, JAGANNATHA PURI, ORISSA

— Ayurveda might have been overshadowed by modern medicines, but the ancient method of treatment still has its firm roots in Jagannath culture. On Tuesday, the Deities were given herbal treatment to recuperate from illness they suffered post-Debasnan Purnima, an annual ritual where the Deities are given grand bath. Debasnan Purnima was observed on June 9.
FULL STORY


Dialectical Spiritualism: Samuel Alexander, Part 4

BY: SUN STAFF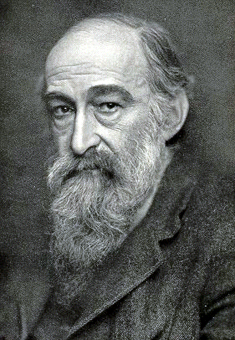 Jun 22, CANADA (SUN) —
VIII. EVOLUTIONARY NATURALISM - Samuel Alexander (1859-1938)
Syamasundara dasa: During Alexander's day, people were very optimistic about man's future, thinking that everyone would be benefitted by scientific discoveries.
Srila Prabhupada: People think that by nature's way, they will be promoted, that once they have attained the status of man, they cannot be degraded. But if one can go up, he can also go down. The rich can become poor again. Theosophists and others think that everything goes up, progresses. They don't even have the common sense to look around them.
FULL STORY


Narasimha - The Lost Temples

BY: DHRUVA DAS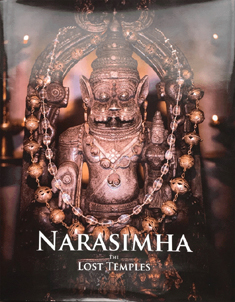 Jun 22, INDIA (SUN) — Introduction to Narasimha The Lost Temples

Lord Narasimha is known as the divine protector and remover of all spiritual obstacles. As explained in the Foreword, He appeared in the form of a half-man/ half lion incarnation of Vishnu to protect and save His devotee Prahlad, who was only a young boy at the time. Prahlad's father, Hiranyakashipu, was perhaps the most heinous demon-king that ever lived, and Narasimhadeva's destruction of this demon speaks to the power of good over evil, or righteousness over iniquity.
FULL STORY


Rath Yatra Campaign
on Social Media
Gains Momentum

BY: SUN STAFF CORRESPONDENT

Jun 22, JAGANNATHA PURI, ORISSA

— As Rath Yatra draws near, tour operators have taken to the social networking sites to woo as many pilgrims as possible from across the country and abroad to Puri for the nine-day mega festival, starting June 25. Popular messaging sites like Facebook and Twitter are abuzz with messages, campaigns and tour packages related to car festival and Jagannath culture.
FULL STORY


Parishads: Sri Gadadhara Pandit

BY: SUN STAFF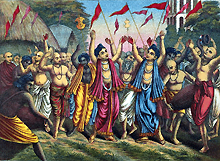 Jun 22, CANADA (SUN) — The Disappearance day of Sri Gadadhara Pandit is observed on June 23rd.
The incarnation of love who previously was the queen of Vrindavan, Radha, is now the beloved of Gaura named Srila Gadadhara Pandit. Svarupa Damodar himself indicated that he was Vraja's goddess of fortune, the Lakshmi who was previously the beloved of Shyamasundara in Vrindavan. She today has become the goddess of fortune of love for Gaura and is known as Srila Gadadhara Pandit. Lalita, who is also known as Anuradha, is Radha's closest friend and confidante. She has also entered into Gadadhara, as was shown in the play Chaitanya-candrodaya. (Gaura-ganoddesha-dipika 147-150)
FULL STORY


ISKCON's Govardhan Eco Village Launches Course for Yoga Gurus

BY: STAFF CORRESPONDENT

Jun 20, MUMBAI (BS) — [The latest shameless profiteering from Radhanath Swami's camp. Ed.]

A retreat centre linked to the International Society for Krishna Consciousness (ISKCON) today announced the launch of a month-long training course for yoga teachers.

The course, announced on the eve of International Day of Yoga, will be conducted by Govardhan Eco Village (GEV), a model farm community and retreat centre of ISKCON located at Wada in adjoining Thane district.
FULL STORY



BY: PRAHLADA NRSIMHA DAS

Jun 20, FRANCE (SUN) —
Ah?!!! And maybe some are fools and fools are some...
The maxim said in the title of this article seems to be used more and more today. I saw Garuda das, one of the ISKCON stars of the moment, using it as the title and directing line of his very boring and deluded conferences. And I heard and saw one very big guru being in the same mood and understanding.
FULL STORY


Dialectical Spiritualism: Samuel Alexander, Part 3

BY: SUN STAFF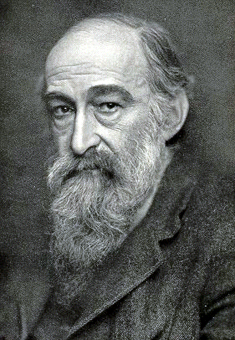 Jun 20, CANADA (SUN) —
VIII. EVOLUTIONARY NATURALISM - Samuel Alexander (1859-1938)
Syamasundara dasa: Alexander maintains that new categories are constantly being uncovered because evolution is progressing. The living entity can evolve into new forms that we now know nothing about.
Srila Prabhupada: No, we do not agree. We know that the days are going on now, and will continue, just as we have experienced them in the past. In the past there was summer, autumn, winter, and spring, and in the future these will also be experienced. Of course, the old order changes and yields to the new, but from our past experience we know what will be there.
FULL STORY