Naimisharanya, Part Nine
BY: SUN STAFF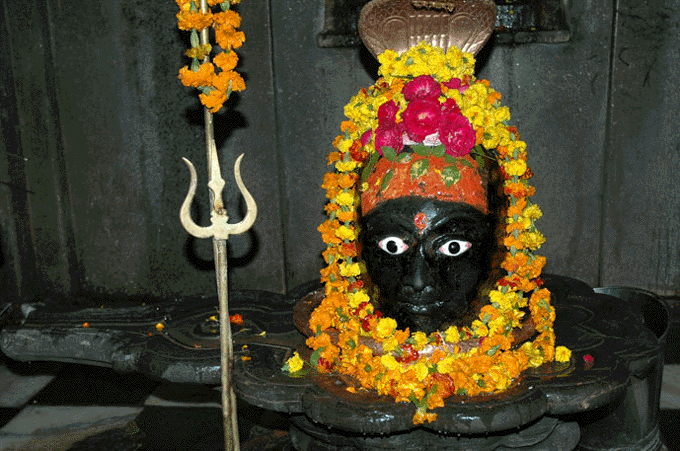 Shiva Bhooteshwar at Naimisharanya
Dec 14, 2012 — CANADA (SUN) — A serial exploration of the sacred Tirtha at Naimisharanya.
The Holy Dhama of Naimisharanya encompasses a significant area of land, covering a radius of about 130 kilometers. Likewise, the history of Naimisharanya encompasses a great many divine personalities and pastimes, from the reciters of Vedic sastra to Lord Visnu giving boons. All of the Trimurti are manifested here along with Sri Sri Radha-Krsna and Narayana. Even Lord Jagannatha resides here at the Kedernath temple, one of several mandirs representing the most important places of pilgrimage, all of which are said to coexist here at Naimisharanya.
Tonight we will explore the various representations of Lord Shiva at Naimisharanya. Several important pastimes involving Shiva took place here. Shiva personally worshipped the Supreme Personality of Godhead at Naimisharanya, and he is likewise offered worship here by his devotees and the Devatas.
At Naimisharanya, Lord Shiva is known as Bhuthanath, the lord of the ganas, or ghosts. In this frightful form, he once provided a chakra to Visnu, much like Lord Brahma did, causing Naimisharanya to manifest. In his form as Chakradhari, Shiva took up the Sudarshana Chakra, giving it back to Visnu, Who used it to put down asuras who were troubling the devotees. The Bhuthanath Mandir at Naimisharanya glorifies this aspect of Shiva.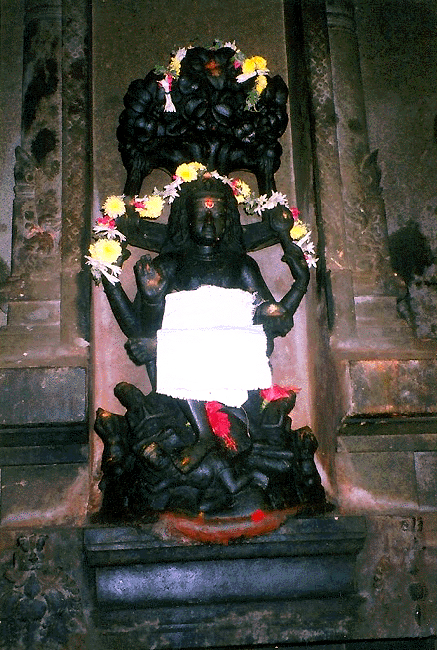 Shiva Dakshinamurty
At Naimisharanya, Shiva is also worshipped as Gokarnanath at a shrine by that name, where regular abhishekas are offered. Shiva Gokarnanath resides there along with Sidhivinayak (Ganesh), Kalabhairawa (Bhairav), Aditya, and Bhagavathi. Kasyap, Adhithi, Indra, Nara-narayana, and Parasurama are said to have done penance at this Mandir, so many of the demigods come to this holy place.
Like the Naimisharanya mandirs dedicated to Ayodhya, Kedernath and Badrinath, the Gokarnanath Mandir is a representation of the original Gola Gokaran Nath, located in northern Uttar Pradesh, near the Nepal border. During the Ramayana war in Treta Yuga, Ravana performed austerities in order to please Shiva, so that he would win boons enabling him to win the war against Rama. Shiva manifested in lingam form, and directed the demon to install the lingam in Lanka. But Shiva put a condition on this -- that the lingam should not be put on the Earth on its way to Lanka.
While returning home, Ravana had to relieve himself, so he handed the lingam to a cowherd to hold. Shiva took that opportunity to increase the weight of the lingam until the cowherd could no longer hold it, and had to put it on the ground. Ravana became very angry when he learned of Shiva's trickery, and he dug his thumb into the lingam, creating an impression that looked like a cow's ear. For this reason, the place was named Gola Gokaran Nath. It is that pastime of Shiva's that is memorialized here at Naimisharanya.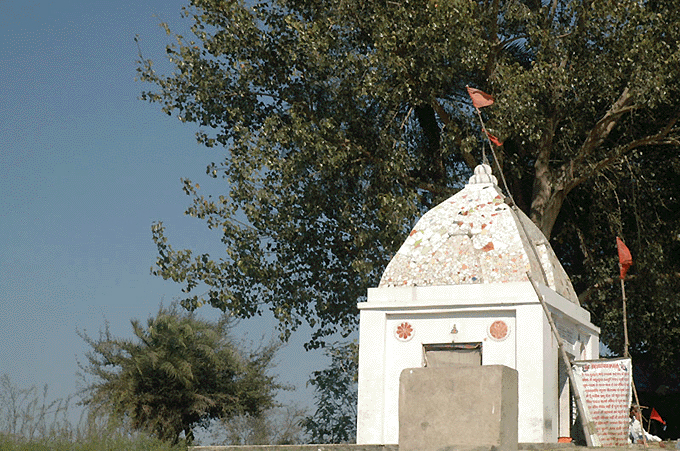 Sideshwar Mahadeva Mandir at Naimisharanya
Another Naimisharanya temple dedicated to Lord Shiva is that of Sideshwar Mahadeva, where the presiding deity is Shiva-lingam, guarded over by Nandi. Elsewhere there is a beautiful black stone Dakshinamurty under a black stella.
15 kilometers out from the center of Naimisharanya is the Rudravarthi temple, where thousands of years ago, a swaymbhu (self-manifesting) Shiva-linga appeared. Sometime later, in Kali yuga this linga transported itself down to the River Gomathi, beyond the reach of human beings. Devotees offer Bilwa Patras (Maredu leaves) to this lingam. The leaves offered here do not float down the river, but sink down into the water. Immediately a piece of fruit floats to the surface of the water, and the devotees take this as prasadam.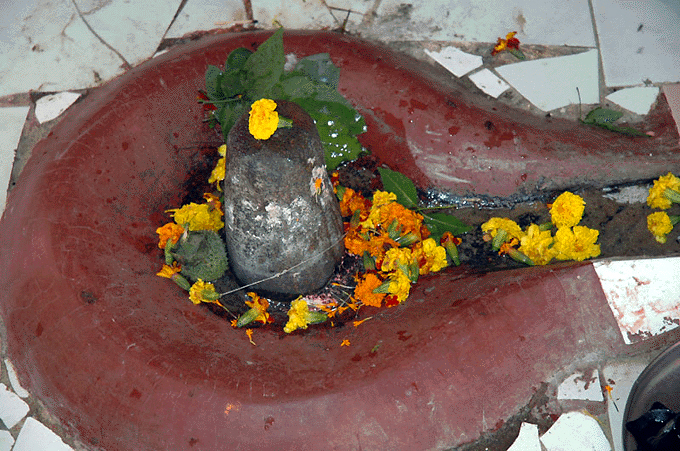 Shiva-lingam at Rudravarth
There is another miracle said to take place here for devotees who chant Shiva mantram. If they pour milk into the river it goes down like a thin flow instead of mingling with the waters.
Rudravarth is said to be Bhukailash as well as Vaikuntha (the abode of Lord Vishnu), therefore so many inconceivable things occur here. We can easily understand why Naimisharanya is known as Astama Vaikuntha.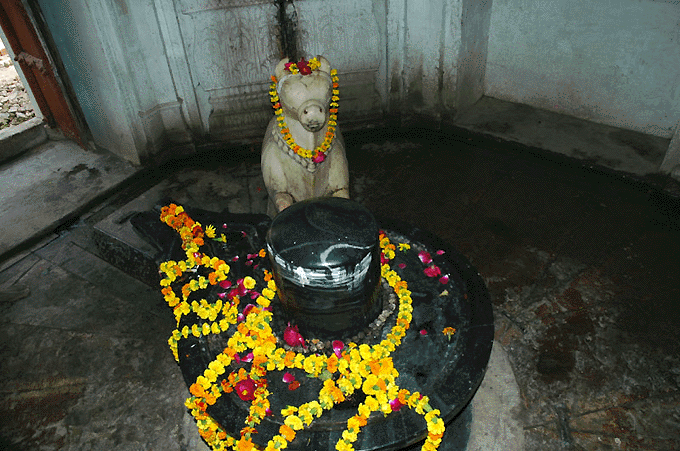 Rudravarth Mandir at Naimisharanya
Some photos courtesy of Naimish Trust.


The Sun News Editorials Features Sun Blogs Classifieds Events Recipes PodCasts
Copyright 2005, 2012, HareKrsna.com. All rights reserved.