Worship of Lord Narasimha in Maharastra and Goa,
Part Six
BY: SUN STAFF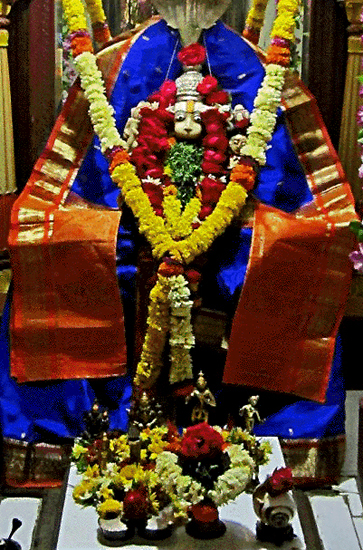 Sri Laksmi-Nrsimha at Sadashiv Peth
Nov 14, 2013 — CANADA (SUN) — A serial presentation of West Indian temples dedicated to the worship of Lord Nrsimhadeva.
Today we visit another abode of Lord Nrsimhadeva in Pune, Maharashtra. The Sri Laxmi Narasimha Temple at Sadashiv Peth was built in 1774 A.D., and is one of the city's oldest temples. It is also Pune's only Nrsimhadeva temple. Situated near the Grahak Peth shopping area, this temple is inconspicuous enough to be missed by those who don't know it exists, and it's therefore less crowded than most of the big Pune temples.
The presiding Deity here, Sri Laksmi-Narasimha, is beautifully carved in marble. The Goddess Laksmi is sitting in the Lord's lap (her face just visible beside the garland), with Prahlad Maharaja standing nearby.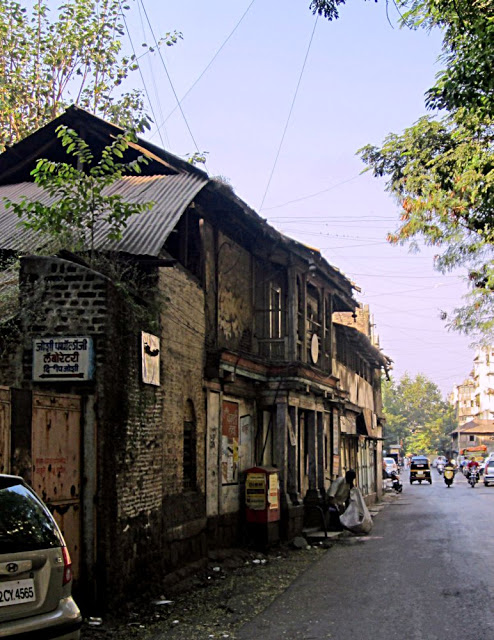 For over two centuries, the Lord's abode has been served by the Joshi family. In 1773, Ganesh Joshi migrated to Pune from the village of Sangmeshwar, a small hamlet situated on the Konkan coast. Joshi was inspired to install the deity of Lord Narsimha in family home, and arranged to have the marble Deity brought from Benares and installed. The Deity is believed to have been carved during the Mughal period, and buried to protect it against marauding Islamics. The image of Prahlad was apparently brought from Panchvati, in Nasik district, by a brahmin of Ratnagiri.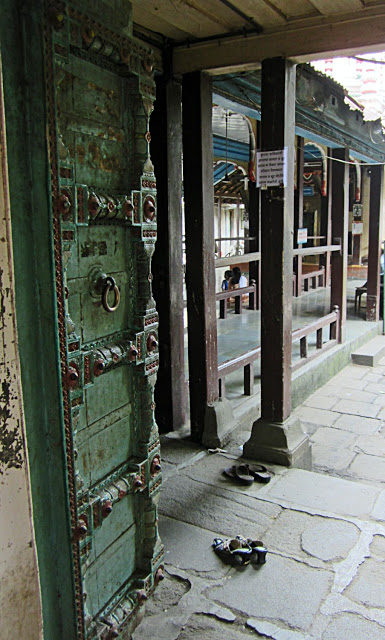 When the temple was constructed, devotees from Pune travelled from Maharashtra to Multan, Pakistan, to a place believed to have been the palace of the demon Hiranyakasipu. There they collected bricks from a pillar they believed Lord Nrsimhadeva appeared from, when slaying the demon. These bricks are still kept at the Sadashiv Peth temple.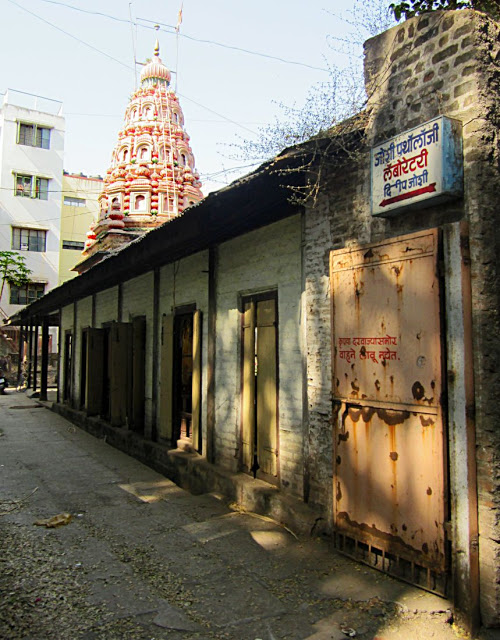 Freshly painted gopuram
The nearly 250 year-old temple is supported by heavy wood pillars, and has a deeply carved main door. It is surrounded by residential apartments on three sides, and is accessed from a narrow street. The outside of the temple bears the wear of time and weather, although some repairs have been done on the structure, tiles etc. by the Joshi family sevites.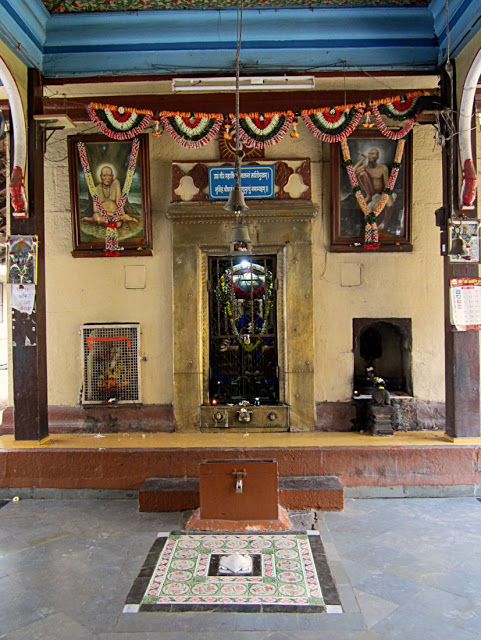 There are arched windows lining both sides of the main sabha. Nandi is situated within the inner temple complex. Inside, there are paintings of the Lord disinterring Hiranyakashipu and of Prahlad offering prayers to the Lord. There is also a beautiful stone mosaic of Matsya Avatar in front of the sanctum.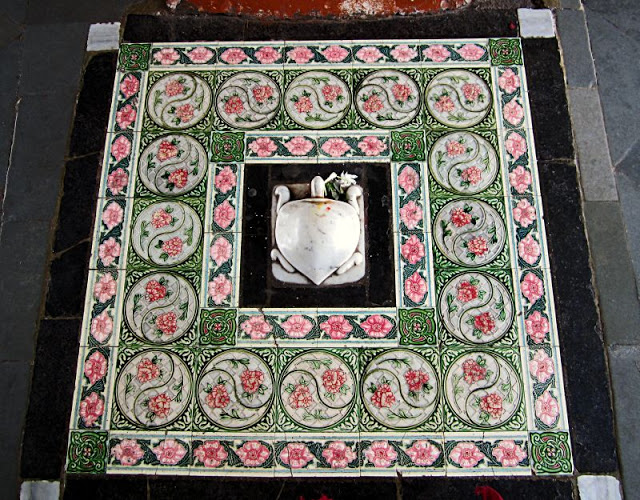 Matsya Avatara
Arotik is offered every day to Sri Laksmi-Nrsimha, and the Deity is beautifully dressed each day. There is a grand aarati each Saturday. The main annual festival is Narasimha Navratra.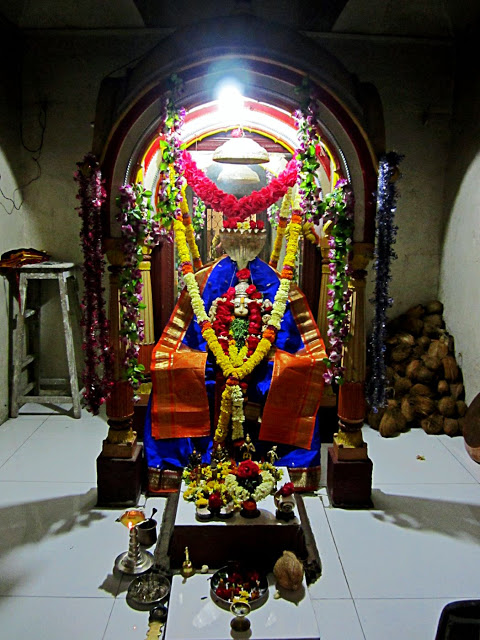 Photos courtesy Nita Jatar Kulkarni

The Sun News Editorials Features Sun Blogs Classifieds Events Recipes PodCasts
Copyright 2005, 2013, HareKrsna.com. All rights reserved.