Worship of Lord Narasimha in Maharastra and Goa,
Part Five
BY: SUN STAFF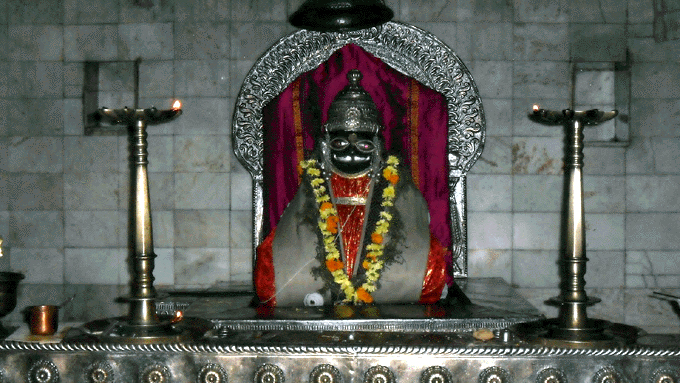 Sri Nira Narsingpur
[ Photos courtesy of Niranarsingpur.in ]
Nov 13, 2013 — CANADA (SUN) — A serial presentation of West Indian temples dedicated to the worship of Lord Nrsimhadeva.
Today we'll explore another ancient temple devoted to the worship of Lord Nrsimhadeva in Maharashtra -- the Nira Narsingpur Temple at Indapur taluk. The village of Nira Narsingpur is situated about 3 kilometers from the confluence of the rivers Bhima and Nira, in the far southeastern corner of Pune district. Lord Nira (Neera) Narasimha was installed here in the Satya-yuga by Sri Prahlada Maharaja.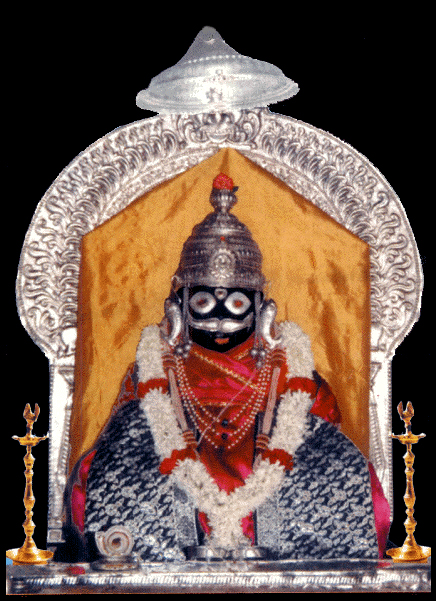 According to temple legend, Prahlada was once bathing in the Bhima River, and fashioned Lord Nrsimhadeva's image in sand with his hands. The Lord's name, Nira Narsingpur, comes water niira, or 'water'. Niira is the feminine form of the word water, as rivers are commonly named for the goddesses. The name Neera is also mentioned in the Laksmi-Nrsimha-sahasra-nama.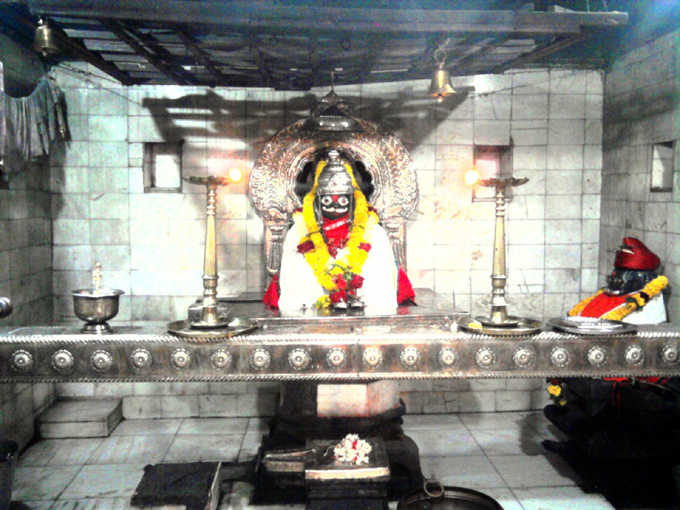 Although the Deity was installed in ancient times, it has remained intact over long years with the help of a yearly application of diamond powder, which is smeared over the Lord's body. This seva Was traditionally done by first the Winchurkar, and now the Parvatikar ancestors of the family sevites.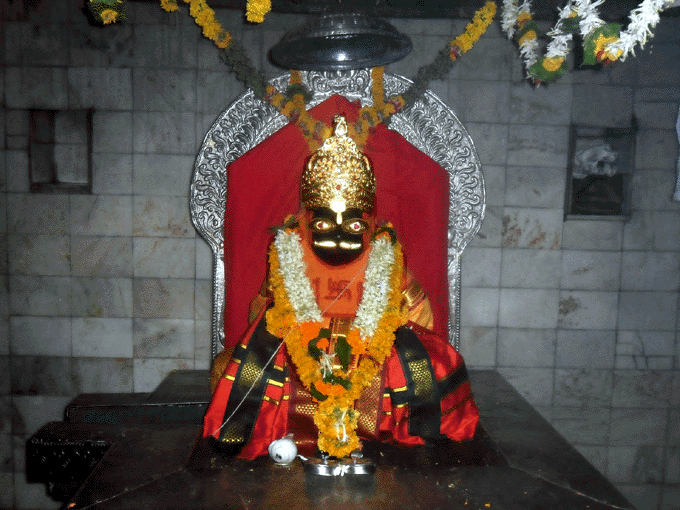 Sri Nira Narsingpur is the kuldaiwat (family deity) for a number of Marathi families of different castes in the area, and many families in Maharashtra and Karnataka have Neera Narasimha as their kula-swami.
Deshastha brahmana families are the main devotees at this temple, and the program of worship here is conducted according to Madhva tradition. Every day the Dwadasha-stotra is sung for Lord Neera, as it was composed by Sri Madhvacharya.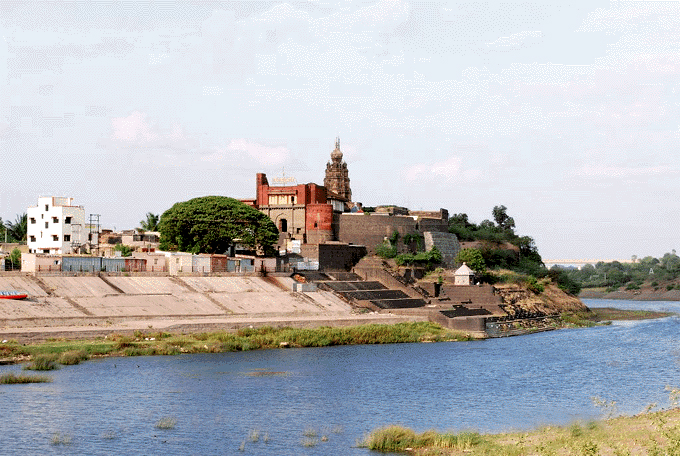 The present temple was re-constructed/renovated by Vithal Shivadev Daani during the reign of the Maratha Dynasty (1674–1818 A.D.), and parts of the temple compound have been built and repaired by other patrons over the years.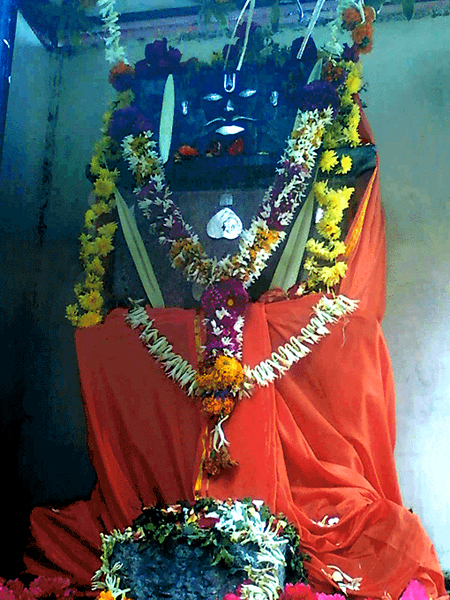 Also residing here at Sri Nira Narsingpur is a beautiful Nrsimhadeva Deity said to have been installed by Chaturmukha Brahma. Shri Raghavendra Swamiji's Brindavan math is also here on the temple premises. Local devotees worship Raghavendra Swami as an incarnation of Bhakta Prahlad.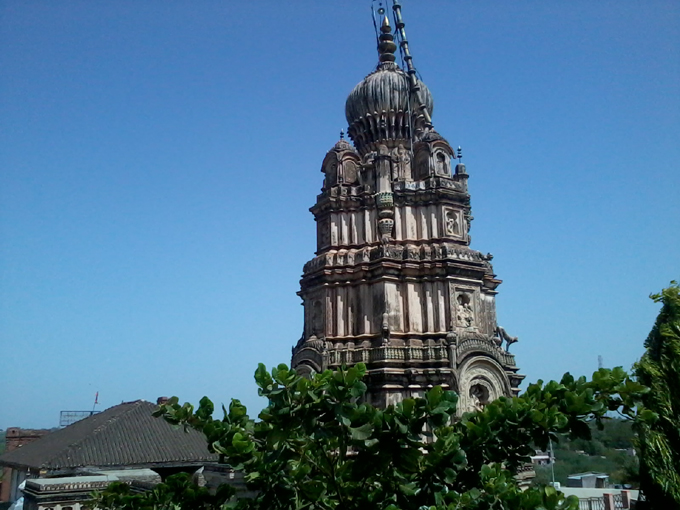 Every year Narasimha Jayanti is celebrated here in grand style, with approx. 4,000 people attending to worship the Lord on the bright fourteenth of Vaishakh (April-May).

The Sun News Editorials Features Sun Blogs Classifieds Events Recipes PodCasts
Copyright 2005, 2013, HareKrsna.com. All rights reserved.