Phad Gita Govinda, Part 6
BY: SUN STAFF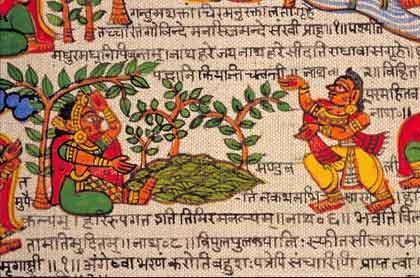 Poet Jayadeva offering obeisances to Sri Radha
Oct 01, 2011 — CANADA (SUN) — Reprise of a 2005 month-long series on Gita-Govinda.
In contrast to our last group of images, in which Lord Krsna is seen in a relaxed and somewhat aloof mood, Radharani is depicted throughout the Gita-Govinda in a state of great agitation. Throughout the Jaur Gita-Govinda folios, we saw her striding off in anger, sitting petulantly aloof from Krsna, and expressing to the sakhis her great worry and sadness over Krsna's absence.
Today, we look at a collection of images from the Mukherjee Phad scroll that show Radha's agitation, both alone and with her intimate associates. Her mood of upset is most effective, getting the desired result of attracting Krsna by her loving desire for him, as we will see in the segments to follow.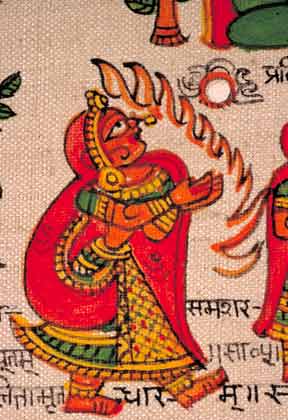 Radha burning in pain that rages like a forest fire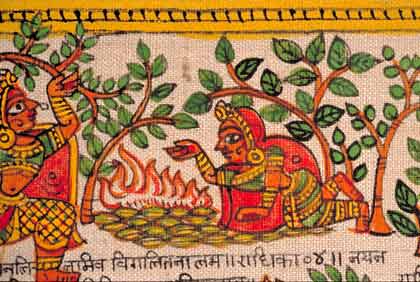 Radha sees a bed of tender shoots, but imagines it to be a ritual bed of flames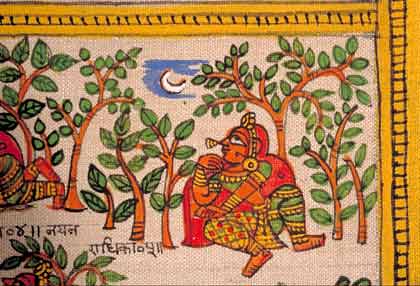 Radha under the night sky, unable to sleep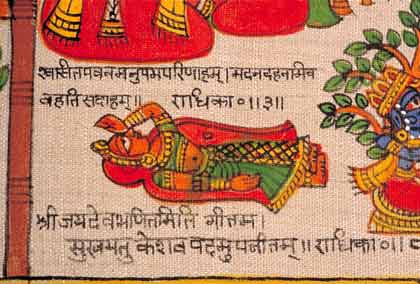 Radha lying on the ground in agitation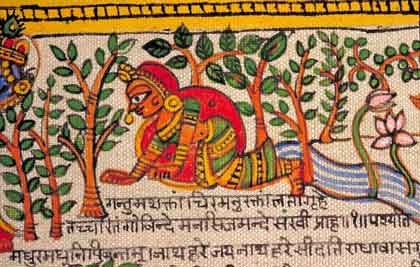 Radha crawls through the groves searching for Krsna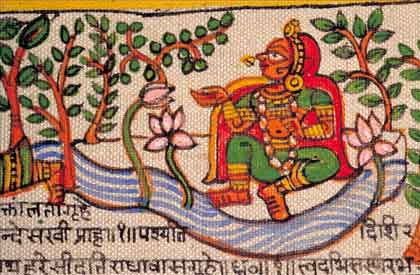 Radha waits anxiously for Krishna on the bank of Yamuna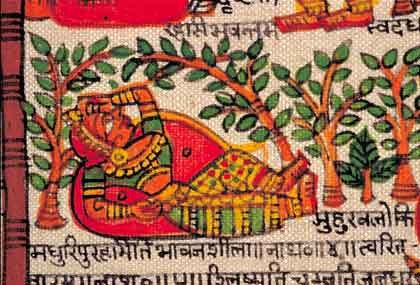 Radha lying in despair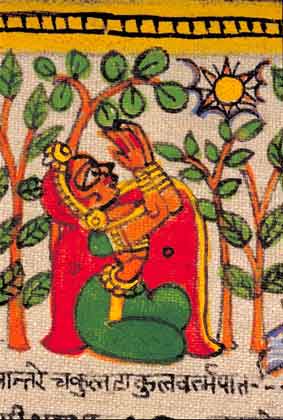 Radha suffering at Hari's desertion

The Sun News Editorials Features Sun Blogs Classifieds Events Recipes PodCasts
Copyright 2005, 2011, HareKrsna.com. All rights reserved.