Phad Gita Govinda, Part 4
BY: SUN STAFF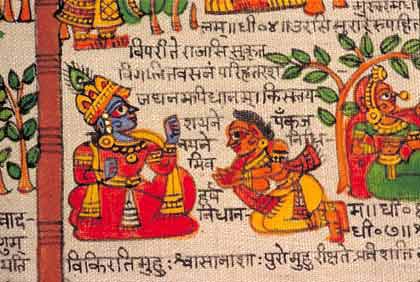 Jayadev Offering Obeisances to Krsna
Sep 29, 2011 — CANADA (SUN) — Reprise of a 2005 month-long series on Gita-Govinda.
In yesterday's serial on Gita-Govinda we looked at a collection of images of Radharani, who was thinking and talking with her friends about the all-attractive Krsna. In today's article, we look at a similar collection of images depicting Sri Krsna, who is pining after his beloved Radha.
Due to Krsna's dalliance with the other sakhis and his continual absence from her, Radha has stormed off in anger. Krsna is left behind to experience the pangs of separation. He sits alone, contemplating and missing his darling Radha.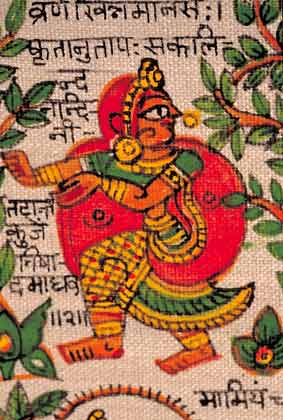 Radha walking away in anger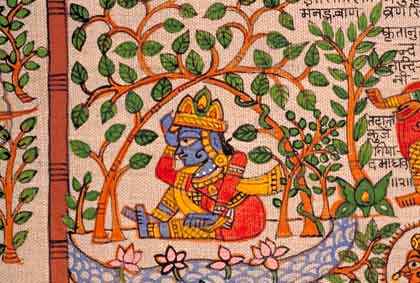 Sri Krishna sitting alone amidist the creepers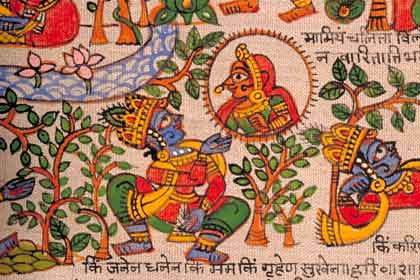 Krishna lost in thoughts of Radha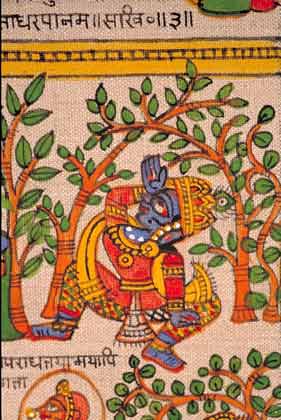 Krishna sits despairing in the arched bower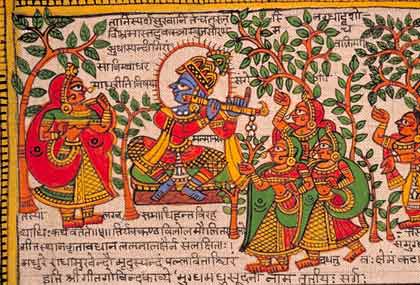 Krishna plays his flute in the agony of separation from Radha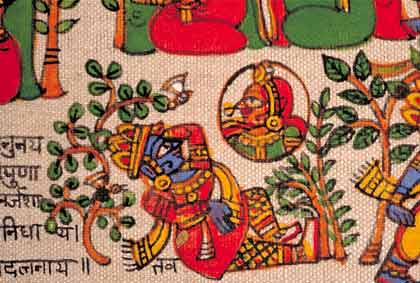 Krishna meditates upon the name of Radha

The Sun News Editorials Features Sun Blogs Classifieds Events Recipes PodCasts
Copyright 2005, 2011, HareKrsna.com. All rights reserved.