Raga Bhava at ISKCON Chennai
BY: STAFF CORRESPONDENT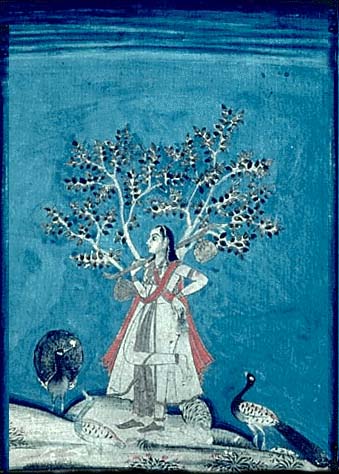 Sep 30, BANGALORE, INDIA (THE HINDU) — Jayamangala Krishnamani at Her Creative Best
A melodious voice and clarity of diction were the hallmarks of the vocal concert by Jayamangala Krishnamani from Chennai at the ISKCON temple during the recent Gokulashtami Music Festival at Mysore. Coming from the tradition of Chembai Vaidyanatha Bhagavatar and well nurtured under Rajalakshmi Krishnan, USA, the artiste's manodharma was exemplary.
Delineation of raga bhava, svaravinyasa, and well-articulated intricate gathi-bedas marked the artiste's command over classicism. Raga Kalyani (Shyama Shastri's "Himadrisuthe Pahimam") and raga Rudrapriya (Dixitar's "Rudrakopa") elucidated the complexity of rupaka tala and its various applications. Equally well-trained in mridanga, her rhythmical expertise was striking in the vocal concert as well. Nevertheless, some compositions on Lord Krishna, relevant to the occasion would have elevated the concert. "Karunakara Kamala Manohara" (a composition by Rajalakshmi Krishnan herself) a tillana in raga Kadana Kuthuhala, were the other impressive selections rendered during the concert. Vidwan Thandavamurthy (violin), Tumkur Ravishankar (mridanga), Ramesh (mrichangi) gave impressive support to the performance.

| The Sun | News | Editorials | Features | Sun Blogs | Classifieds | Events | Recipes | PodCasts |

| About | Submit an Article | Contact Us | Advertise | HareKrsna.com |
Copyright 2005, HareKrsna.com. All rights reserved.