Places of Spiritual Importance in Puri Dham
BY: SUN STAFF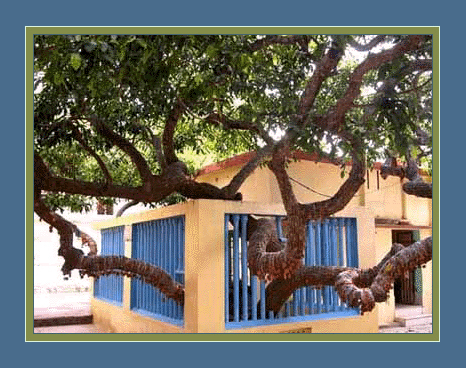 Siddha Bakula Tree
Jagannatha Puri Dham
Jun 30, 2011 — CANADA (SUN) — A two part summary of tirthas in the holy Puri Dham, adapted from an article by Saumya Ranjan Swain.
About a quarter mile from the Jagannatha temple, walking towards the beach, is Sidha Baluka, where 500 years ago, the great saint Haridas Thakur used to live and chant the Hare Krishna mantra 300,000 times a day, and where Sri Caitanya would visit him. Since Haridas could not enter the Jagannatha Temple, being from a Muslim family, Lord Caitanya took the stick He had used as His toothbrush and stuck it in the ground. It immediately grew into a beautiful shade tree, under which Haridas Thakur lived. Sanatana Gosvami also stayed here for a time.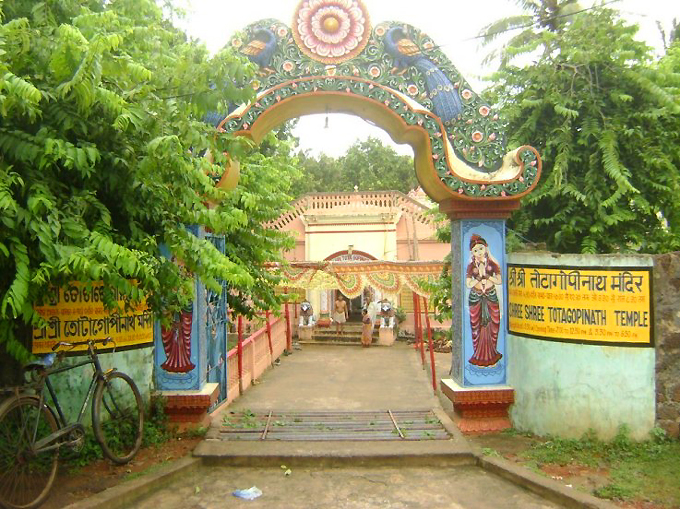 Tota-Gopinath Temple
Srila Haridas Thakur attained such an elevated position of Bhakti from chanting the Hare Krishna maha-mantra that even though a beautiful prostitute came to tempt him with sex, he was not interested. Thus, he is known as the Namacarya: the master of chanting the Holy Names. There is now a nice temple and protective wall around the old bent tree under which Haridas sat. The samadhi of Haridas Thakur and the abode of beautiful Radha Krishna Deities, as well as a worshippable image of Srila Haridas, is located next to Purusottama Gaudiya Math, near the beach.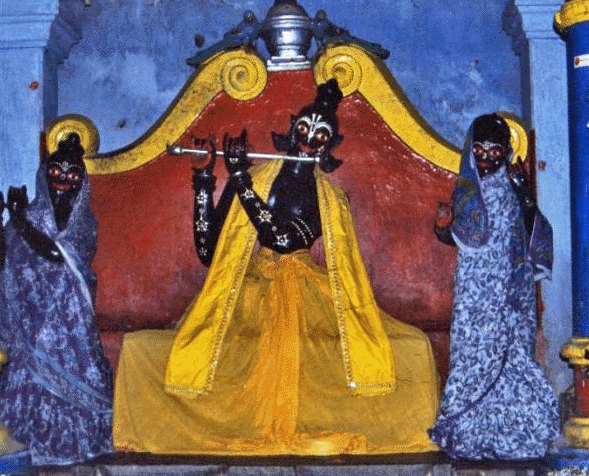 Sri Tota-Gopinath
A 15 minute walk from here is the temple of Tota-Gopinatha. The Radha Krishna Deities here are especially beautiful. It is accepted that Sri Caitanya Mahaprabhu ended his life by entering into the Deity of Tota-Gopinatha. Also near this area is the old house of Kashi Mishra, which is now used as part of a temple. It has nice diorama exhibits of Sri Caitanya's lila pastimes.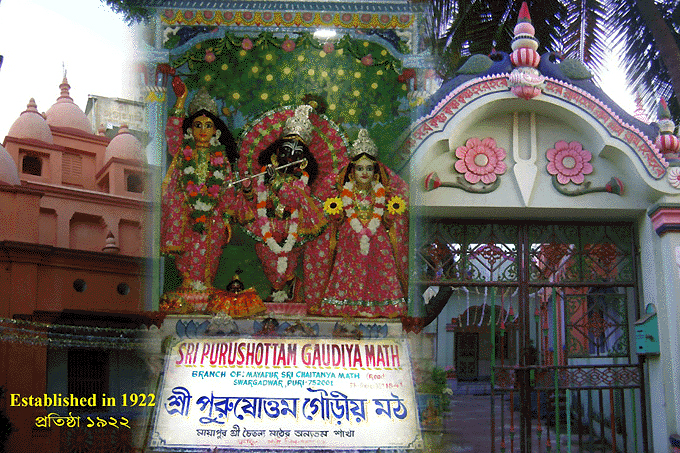 Sri Purusottam Gaudiya Math
The Gambhira Room is also here, where Lord Caitanya lived for 12 years. Through a small window you can see the Lord's wooden sandals, water pot, and bed.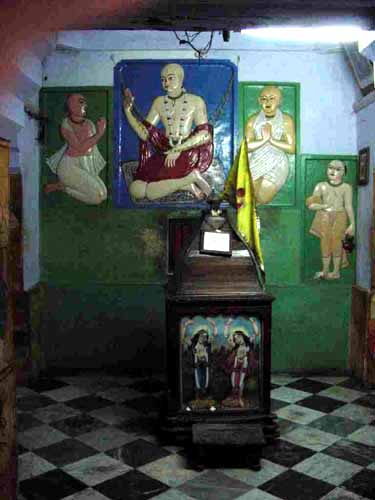 Gambhira Room
A short walk to the east of the Jagannatha Temple is the Gaudiya Math temple and the place where Srila Bhaktisiddhanta Saraswati took birth. A little farther east is the Jagannatha Vallabha Garden, which is almost across from the Balagandhi Temple. This is where Lord Jagannatha would stop during His Ratha-Yatra parade to accept food offerings from all the devotees. At this garden, Lord Caitanya had many pastimes; this is where He saw Lord Krishna manifest Himself.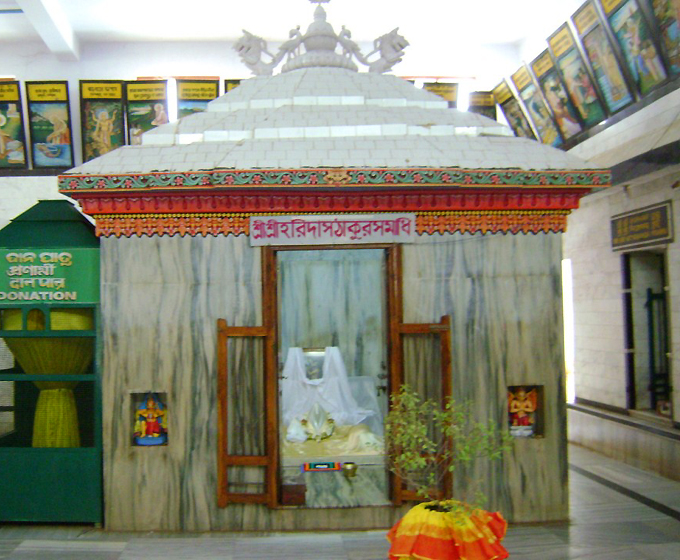 Sri Haridas Thakur Samadhi
A little ways away from Jagannatha Vallabha garden is Narendra Sarovara, a small lake where many festivals took place with Lord Caitanya and His associates. Many pilgrims come here to take holy bath in the lake. The Govinda Deity from the Jagannatha temple is brought here for festivals, and He is given boat rides. There is also a little temple with Lord Jagannatha Deities located here, and foreigners who are not permitted into the Jagannatha Temple can come here to have darshan of Lord Jagannatha, except during the Ratha-Yatra festival.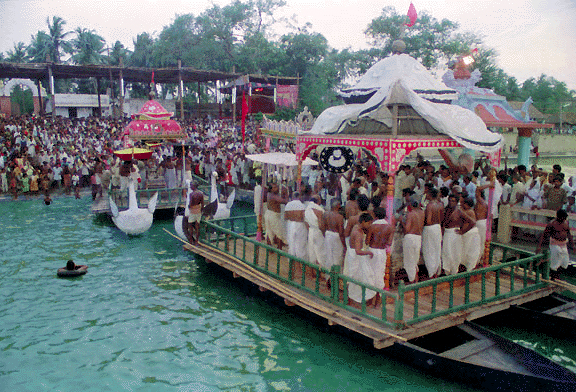 Narendra Sarovar

The Sun News Editorials Features Sun Blogs Classifieds Events Recipes PodCasts
Copyright 2005, 2011, HareKrsna.com. All rights reserved.