Bell Metal Kartals of West Bengal, Part Two
BY: SUN STAFF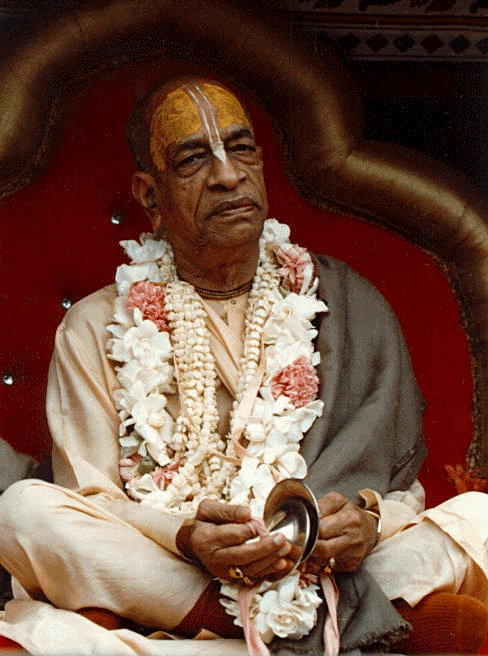 May 19, 2011 — CANADA (SUN) —
Today we are providing some historical information on the Bell Metal Industry, a description of the bell metal alloy, and a basic description of the technology used in producing bell metal goods, including the famed kartals of Bengal.
The Bell Metal Industry in West Bengal is a traditional cottage industry. Bell metal workers belong to the Moosari community. Moosari, Blacksmith, Goldsmith, Carpenter and Mason are the five groups called Viswakarma. The Moosari are doing bell metal and brass casting. The main difference between these two works is that bell metal products have no permanent moulds, but in brass casting, permanent moulds are present. In bell metal works, 100% of the work is hand made; there is no need of any kind of machinery. They make the tools themselves, or today import some of them from Andra Pradesh.
Outside of Bengal, the most prominent clusters of manufacturers in the Brass & Bell Metal Industry are as follows:
Gujrat: Amrali, Tamnagar, Mutch, Porbandar, Surendranagar, Dhrangadra
Bihar: Patna
Chhatrishgarh: Bastu, Raigarh
Haryana: Faridabad, Rewari, Sonepat, Yamunanagar
Uttar Pradesh: Aligarh, Moradabad
Andhra Pradesh: Warrangal, Chittoan
Delhi
The Bell Metal Industry is under the department of Handicrafts in Khadi and Village Industry. The main raw materials used by this industry are clay, wax, castor oil, firewood, coconut shells, coconut husk, cow dung and metals. The main metal produced is, of course, bell metal.
Bell metal is an alloy of copper and tin in the ratio of 78:22. This alloy, in the particular fixed ratio of 78% of 99.9 pure copper and 22% of tin was first invented by the Germans, who used the metal to make church bells. Because this alloy has special sound-damping characteristics that give the bells a rich tone, the alloy has become known as "bell metal". Nowadays bell ghams are used for the production of bells, but a musical effect is not present in these types of bells.
History of the Brass & Bell Metal Industry
Attached here is a detailed industry report produced by the District Industries Center (DIC), Nadia, entitled "Diagnostic Study of Brass and Bell Metal Cluster of Dharmada-Murogachha-Sadhanpara Under Nadia District, West Bengal". This report provides business intelligence on the industry, and could serve as a valuable reference document for devotees and groups who are seriously pursuing re-establishment of the art of bell metal kartal making.
Unfortunately, as Table 1 in the report indicates, kartals appear to be a far less successful product coming out of the industry than are household goods, and this is undoubtedly an indicator of why the craft is dying out.
The DIC report on Nadia's Bell Metal Industry includes some interesting background on the history of the industry. We present excerpts of it here, edited for readability (see report for original copy):
The brass and bell metal cluster of Dharmada-Murogachha-Sadhanpara is situated at Sadar-subdivision of Nadia District. This cluster is spread over three gram panchyat area. Dharmada and Murogachha come under Nakasahipara block and Sadhanpara is within the Krishnagar-II block. The distance from Krishnagar (district headquarters) to this cluster is twenty five km and it is well connected by road and rail. This cluster mainly manufactures the brass and bell metal utensils that are required for domestic purpose and also for other certain occasions like marriage, puja, festival etc. Around 80% of the produce is of brass (composition of alloy: copper 60% and zinc40%) while 20% are of bell metal (copper: 70% and tin 30%).

No written document that provides information relating to the historical background on formation of this cluster was found during the field survey. Nonetheless, some interviews had at the time of visit with some knowledgeable old persons residing in the cluster pointed out that this cluster started forming in the middle half of 18th century. Following some historical cause not known to the present local inhabitants, a group of people living at Ballavpur (now situated in Bangladesh) migrated during that period and settled at Bahirgachhi area. Similarly, there was another group who came from Burdwan for same cause and settled down at Sadhanpara area. These departed people, by caste all Kangshabaniks, were artisans of metal products and they basically worked on various brass bell metal crafts that were generally adorned in various furniture and fixtures of the king's court.

After settling at Sadhanpara and Bahirgachhi, they also started production of aforesaid items, since they were reluctant to take farming as their profession. A canal locally called Gurgure, which passed by this cluster, was used as way of freight shipment from Kolkata to Murshidabad. Bell metal utensils of Khagra came under notice to the artisans of this movement and they started production sporadically of such utensils in the cluster.

With the passage of time, after interacting with their counterpart of Khagra based artisans, this activity got a momentum and gradually spread throughout this cluster area.

Up to the end of 19th century this trade was mostly unorganized and confined within the group of departed artisans. The take-off stage of the cluster started from first half to middle of 20th century. Reputed metal traders of Kolkata, Khagra, and Nabadwip opened their shops within the cluster and it led to tremendous enthusiasm of the artisans as well as the original inhabitants of this area. Being encouraged more and more, people took up this activity for livelihood, and strength of conglomeration amongst manufacturing firms was on the rise. During the Second World War, the rejected bullets available at Dhubulia Military Camp just adjacent to the cluster had been used as raw material. Besides the bell scrap, this raw material was available at very low price.

The cluster experienced a golden time during the first three decades in the post-independence period. During the 1950s, 60s and 70s, a steady growth of this trade was envisaged and almost all manufacturing enterprises of this cluster earned huge profit. The wealth, whatever possessed by the artisans at present accumulated at that time. Products of this cluster got reputation and snatched a considerable local and regional market at that time. Economic upliftment to the cluster stakeholders was also observed to a great extent during that period.

This cluster faced recession since the eighties. The phenomenon, which harmed most to the cluster was the stiff rise in the price of raw materials and coal. Cheaper substitutes like aluminum and competing products from outside the cluster (more due to improved transportation system) market have adversely affected the growth of brass utensils. This apart, stiff competition with technologically upgraded products and modern design also caused the loss of market of the cluster. For all these reasons, a large exodus of work force from this trade has presently been observed. People earlier involved with this trade had to venture even outside the state at present to look for their livelihood. A steep fall in the number of firms from nearly 350 to 150 at present is a testimony to this truth.
As the above comments from DIC Nadia's industry report indicate, the dying art of bell metal kartal making is driven as much by economy as anything. Costs of raw materials became too high, making the finished product – kartals – too expensive to produce for the available market, particularly given the obviously poor export infrastructure for such these particular items. Thus, the skilled artisans moved on to other work, and other places.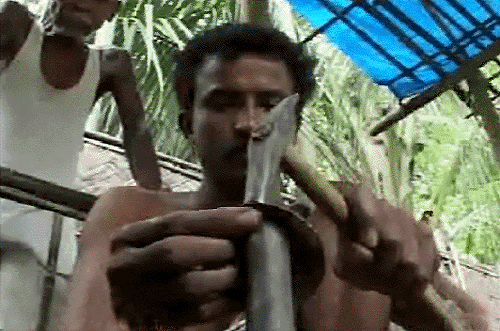 Bell Metal Worker
Bell Metal Production
The strongest bronze contains a high percentage of tin and little lead. Alloys with a high tin content also have a low melting point. They are preferred for intricate ornamental castings such as statues. When bronze is to be used for this purpose, lead is often added to the alloy. The result is a cheaper alloy that is easier to cut. Lead is also added to bronze when the manufactured article will need to be lubricated. For e.g.: bearings are made from leaded bronze. Bronze that contains only phosphorous and tin wears best against steel when no lubricating agent is used. Because it is easily cast in large shapes, it is used for making bells.
Most alloys resist corrosion. Statues and bells made of bronze will wealthier to a beautiful brown colour or develop a green patina (film) characteristic of copper. After such films form, bronze corrodes very slowly. Because of these bronze articles frequently last hundred of years. This metal generally will not react with acids. So it is very healthy to prepare food in the vessels made out of bell metal. This metal cannot be welded. It is a heavy and brittle metal, and if dropped, may develop cracks or even break into pieces.
Here we are talking about the Bell Metal. Its an alloy with high proportion of tin to copper, and was the material used for making utensils for ritual and household use. Bell Metal did not tarnish easily and was suitable for serving dishes. Traditionally, utensils were forged out of a lump of metals on anvils and steel shapers by a team, heating and beating the metal simultaneously. Bigger pots are shaped and forged in parts and joined or brazed with soldering paste finished and polished. In the picture above, workers are hammering the bell metal into discs.


The Sun News Editorials Features Sun Blogs Classifieds Events Recipes PodCasts
Copyright 2005, 2011, HareKrsna.com. All rights reserved.