Ancient Mathas of Prachi Valley, Part 4
BY: SUN STAFF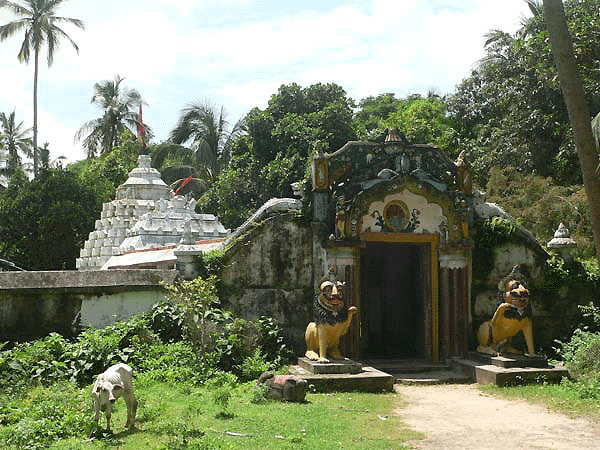 Mar 22, 2016 — CANADA (SUN) — A serial presentation of mathas located in the ancient Prachi Valley of Orissa, and the Deities worshipped there.
Today we are exploring the Balarama Dasa Gadi at Erabang, Orissa, which is also known as the Balaram Jew Temple. This is one of fifty asramas surveyed by Jayashankar Naik, esteemed research scholar at Utkal University in Bhubaneswar, in 'Archaeological Vestiges of Monasteries in the Prachi Valley, Odisha'.
Balarama Dasa Gadi in the village Erabang is located on the right bank of the Kadua, a distributary of the River Prachi in Konark tehsil of Puri district. It can be approached about 1 km on the left side of Begunia Chowk on Bhubaneswar-Konark road and at a distance of 3 km from Gop.
Inside the matha, a pidha temple of impoverished kalingan order, facing east, consists of a square vimana, a rectangular jagamohana, a R.C.C mandapa and a detached snanamandapa on the north-eastern side. The temple measures 22.30 m x 5.60 m x 6.80 m in length, width and approximate height respectively. The pidha vimana and jagamohana of the temple has seven and four tier pidha, respectively, and finally the mastaka on the top.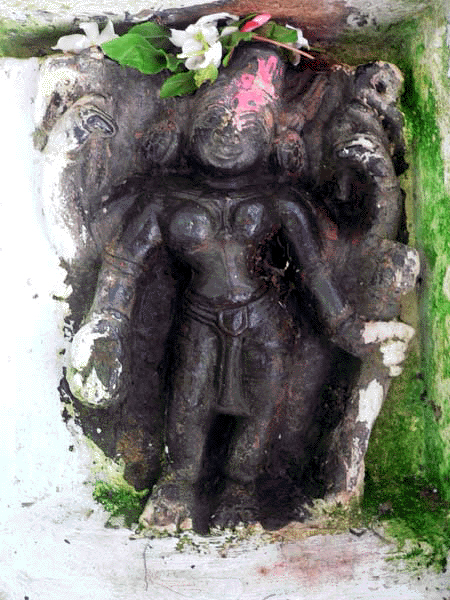 The temple is devoid of any decoration except the dopichhasimhas and deulacharinis over the beki of the vimana and the frontal wall of the lion's gateway, which is decorated with animals, peacocks and nayika figures.
In the interior, stucco images of dvarapalas Jaya and Vijaya are positioned on the sides of the vimana entrance, with flower motif in the lalatabimba, Brahma and Kali on the walls of the jagamohana are depicted, and the sixteen- sided Garuda pillar of 1.00 m in height bears the image of Garuda in anjalimudra, facing the sanctum.
Inside the sanctum, the presiding Deities are Lord Jagannatha, Balabhadra and Subhadra, carved of neem wood with a pravabali of black chlorite stone of 75 cm in height in the back. The other deities residing here are Sudarsana, Narasimha, Madana Mohana, Dolagovinda, Laxmi and Sarasvati made of brass, placed over a moulded stone pedestal measuring 2.40 m (l) x 1.45 m (w) x 1.00 m (h).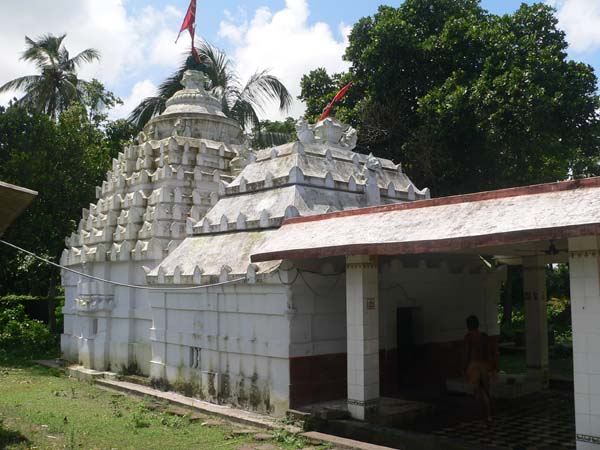 Tradition ascribed that the temple was built by Balaram Das, one of the panchasakha poets who used to go to Puri every day to worship Lord Jagannatha. Once the Lord in a dream directed him to take his chalanti pratima and instal it in the present temple for worship.
Rituals such as jhulanajatra, chandanajatra, janmastami, kartikapurnima, netrautsava, rakhipurnima, etc. are observed here. Earlier the Nebala Das matha of Puri maintained this temple, but presently the village temple committee under the presidentship of Parsu Das is managing the temple and the matha. Due to proper care and maintenance the temple is in a good state of preservation.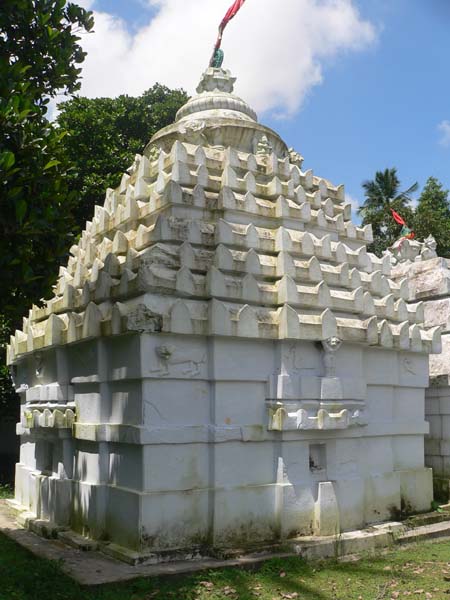 Photos courtesy Indira Ghandi National Center for the Arts

The Sun News Editorials Features Sun Blogs Classifieds Events Recipes PodCasts
Copyright 2005, 2016, HareKrsna.com. All rights reserved.