Lord Caitanya's Travels in Prayag, Part Three
BY: SUN STAFF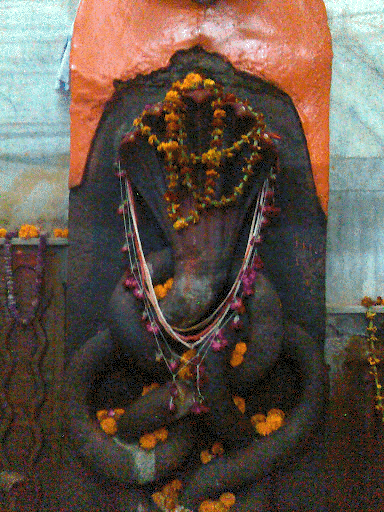 Naag Vasuki Murti
Mar 12, 2016 — CANADA (SUN) — The last in a brief series on the places in Prayag (Allahabad) visited by Sri Chaitanya Mahaprabhu.
Naag Vasuki Mandir
While spending time in Prayag, Lord Chaitanya stayed for three nights at Naag Vasuki Mandir. This temple is of great historical importance in Prayag. According to Kurma Purana, Prayag mandal covered an area of about 5 yojanas (about 40 km), and in the Matsya Purana it's described as extending from Pratishthana to the pond of Vasuki, as far as the abode of Naga. That Vasuki now, is the Naag Vasuki Temple in Daraganj.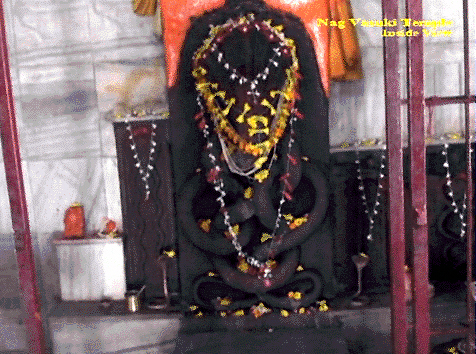 Naag Vasuki Temple sits on the north banks of the Ganga, to the north of the railway bridge in the northern corner of Daraganj. It is believed that around the 10th Century, an old temple existed here, perhaps the original. The Maratha King Shridhar Bhonsle constructed the present temple, which is not older than the 18th c. It is a fine example of medieval architecture.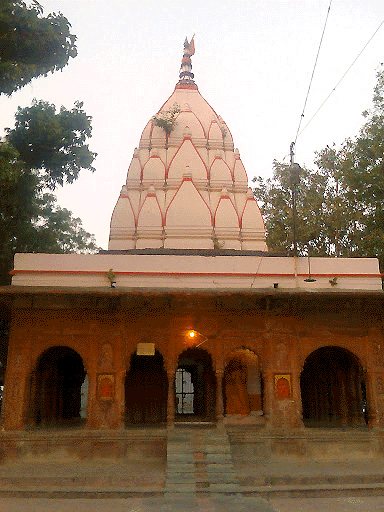 The temple is unique in the sense that Nag Vasuki (Nag Raj), the Lord of the Nagas, is the presiding Deity. He resides in the sanctum sanctorum. Lord Shiva acknowledged Nag Vasuki as his most dedicated devotee, and the Deity in this temple is said to be carrying the burden of the world on his shoulders.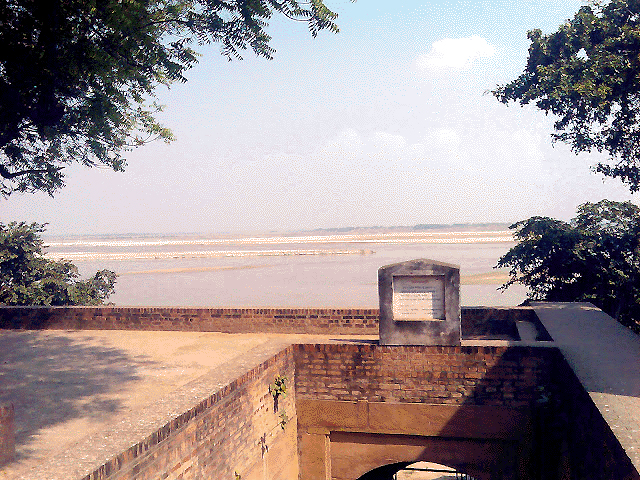 There are also deities of Ganesh, Parvati and a reclining statue of Bhishma Pitamah, as well as a Shiva shrine on the premises.
A festival is held here annually on the occasion of Nag Panchami (mid-July to mid-August). On that occasion, thousands of nagas are worshipped.
Naag Vasuki Temple at Prayag is said to be one of only two temples in the world (Nasik is the second) where one can be liberated from the effects of kaal sharp doss, a difficult astrological influence.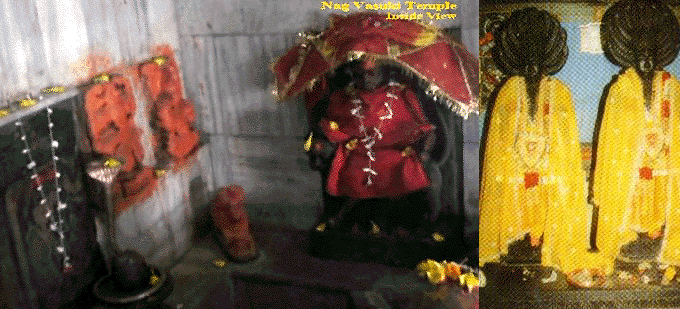 The following video shows the temple grounds and sanctum of Naag Vasuki Temple, and the priests engaged in worship of Sri Nag Vasuki Raj:

The Sun News Editorials Features Sun Blogs Classifieds Events Recipes PodCasts
Copyright 2005, 2016, HareKrsna.com. All rights reserved.