Astha Svayam Vyakta Kshetras, Part 6
BY: SUN STAFF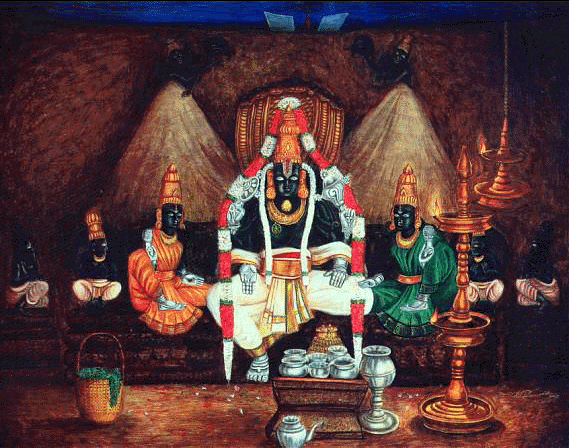 Svayambhu Visnu Vanamamali at Totaparvatam
[ Photo: mmvchild @ Wikimapia ]
Jan 15, 2014 — CANADA (SUN) — A serial presentation of svayambhu Lord Visnu's eight abodes.
The fifth temple in which the self-manifest Form of Lord Visnu resides among the eight svayam-vyakta kshetras is Lord Vanamamali Perumal's Totaparvatam abode at Nanguneri, in the Tirunelveli district of Tamil Nadu. The abode of Vanamamali, also known as Thothahri and Srivaramangai, is 90th of the 108 Vaisnava Divya Desams.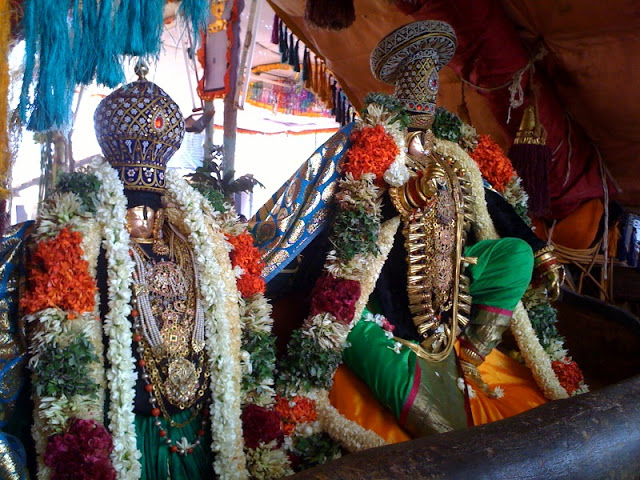 Lord Vanamamalai Uthsavam on Chitra Procession
[ Photo courtesy M. Badri @ Picasa ]
The temple precint is surrounded by dense forests and hamlets of the Western Ghats. The temple structure, dated to the 11th Century, is distinguished by a massive structure held aloft by sculpted pillars. The spaciousness is evident by the size of the elephant standing at one end in the picture below. (Although temple cows and elephants are often brought near to the sanctum entrance for arotik, at Totaparvatam that is not the case.)
Lord Vanamamali's Totadrinathar kshetra, also known as the Totadri Mutt, it managed by the Vanamamalai Math.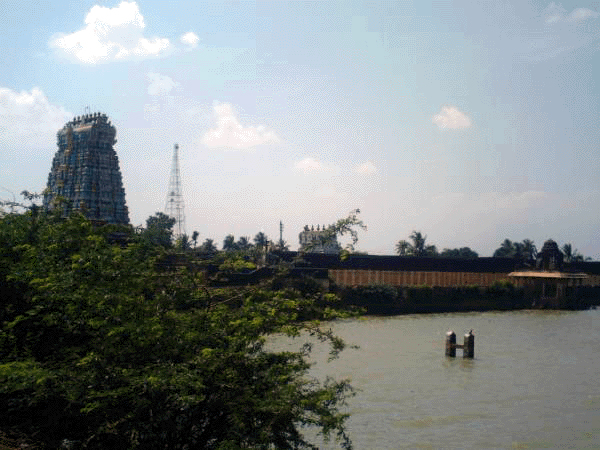 Totaparvatam Kshetra - Nanguneri, Tamil Nadu
Lord Vanamamali is offered oil abhisheka every day, and there is an oil well, known as Ennai Kinaru, in the temple compound. Devotees can visit the well, situated along the outer prakaram of the temple. The oil well is open to the sky, and the thirumanjana oil has been accumulating here for centuries. The oil is available for sale at the temple, and devotees consider it to be medicine for all diseases, consuming it with great devotion.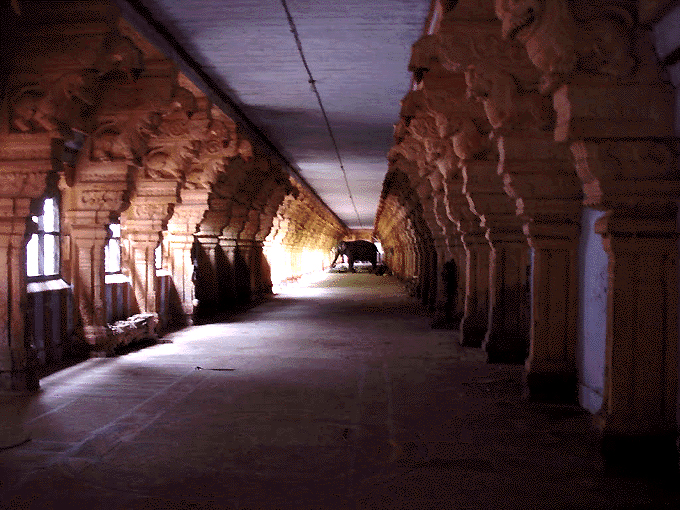 Elephant in Totaparvatam Temple Hall
[ Photo courtesy atraman @ Panaramio]
During the month of Thai masam (Jan/Feb) at new moon there is a large festival held at the temple to glorify Lord Vanamamali. The temple chariot is taken out on the annual Rath festival during the period of March to May. And in March/April, the Chaitra (spring) festival is celebrated. The Lord's utsavar or processional deity here is Deiva Nayakan.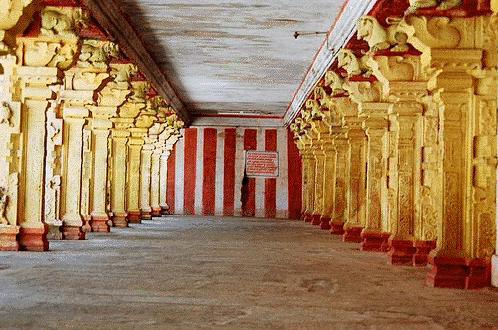 [ Photo: mmvchild @ Wikimapia ]

The Sun News Editorials Features Sun Blogs Classifieds Events Recipes PodCasts
Copyright 2005, 2014, HareKrsna.com. All rights reserved.