WANTED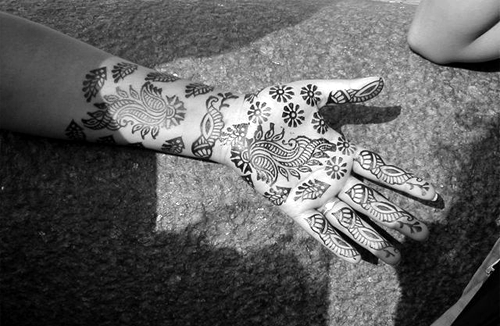 Books Wanted
I am looking to purchase the following books:
Caitanya-caritamrta one-volume edition (in English) that contains the original Bengali in addition to the transliteration, translation, and purport. I believe this edition was published in 1982, but could also have been published around 1990 as well.
I am also interested in purchasing the one-volume edition of the Srimad Bhagavatam, which was printed in Singapore.
If you have other books for sale, I am also interested. Specifically I'm interested in books by previous acaryas and sastra translations. Please contact me nmdasa (at) yahoo dot com. Hari Hari!
Yours in service,
Nila Madhava dasa
Submitted by Nila Madhava dasa, June 02, 2017
Puppet or Slide Shows
Does anyone have video of the life of Vrinda? It's a puppet show done by the late Maharani dasi from Berkeley and her good husband Lokanath Prabhu. I think the film won the first prize at a film festival. Or anything like Shyamantaka Jewel, King Nrga, Prahalad, Dhruva, Dvivida, Fiery Demon, Gopis, to mention a few? Or know of someone with a good lead?
Parvati devi dasi
Parvati.ACBSP@pamho.net
Submitted by Parvati (dd) ACBSP, April 25, 2017
Slideshows, Ramayana Illustrations
Does anyone in this wide world have any of the old animated slide shows they made once upon a time, like Prahalad, Dhruva, Dvivida, Fiery demon, gopis, to mention a few? Or know of someone with a good lead?
And once upon a time, very long ago, New Vrndavana put together a beautifully illustrated Ramayana. I'm searching for good illustrations for Ramayana. If it was done by Palace Press, does anyone have an email address?
I'm also looking for any illustrations available for the life of Tulasi Devi, or anyone who wants to make some.
Parvati dd
Parvati.ACBSP@pamho.net
Submitted by Parvati (dd) ACBSP, February 26, 2017
Samadhi Garden
If anyone lives in an area where it is quite cold in the winter and reasonably warm in summer please bring me up to 2 dozen Honeysuckle and a few lilac bushes from your local garden center, so I can try them out in our Samadhi garden. Any color or variety is welcome. If they turn out hardy enough here, we can grow them in a few other gardens for extra flowers for the Deities. Find out what season they are available, and the best time and soil for planting, not to mention how much sun and watering they like and/or don't like.
Jonquils and daffodils do well here too, if anyone can bring a bag or two of those bulbs. I've tried other bulbs, but they're not adjustable to our climate and water.
There are no agricultural restrictions at Indian customs. So you just need to ask for advice from the garden people how to most carefully carry them so they survive the plane ride. Ask them if they'd make the trip in a suitcase under the plane, where the temperature may be colder. Probably you'd need to pack them in plastic bags to keep them moisturized.
Your servant for the Samadhi,
Parvati devi dasi
Parvati.ACBSP@pamho.net
Submitted by Parvati (dd) ACBSP, February 20, 2017
Srila Prabhupada Books
& Prabhupada Life-sized Murti
I'm looking for these publications that maybe you have in your home, temple, store or library. This is the complete list of all books that i'm looking for:
- Collected Lectures on Bhagavad-gita As It Is (7 volumes)
- Collected Lectures on Srimad-Bhagavatam (11 volumes)
- Collected Teachings of A.C.Bhaktivedanta Swami (7 volumes)
- Conversations with Srila Prabhupada (37 volumes)
- Srila Prabhupada Siksamrta (3 volumes)
- Letters From Srila Prabhupada (5 volumes)
- Festivals with Srila Prabhupada
- Sri Vyasa Puja The most blessed Event (1969-2016)
- Srimad Bhagavatam 30 volumes
- Sri Caitanya Caritamrita 17 volumes
I'm interested also in a life-sized resin murti of Srila Prabhupada, in the classic position that is worshipped in the temple room (with crossing hands).
Thanks for your help and your care. Hare Krishna!
Bhakta Andrea
bhakta.andrea108@tim.it
Submitted by Bhakta Andrea, November 09, 2016
Maha Maha Tulsi Mala Needed

Due to increasing severity of Peripheral Neuropathy in this body's hands, I am looking for a Tulsi Mala made with enormous beads. I saw one such Mala many years ago. The beads appeared to be 2 1/2 inches or more and very "clunky".

I am able to pay a reasonable price for this Mala, as the beads on my "Maha" Mala tend to slip off my very numb fingers.

Thank You. damodara.dasa67@gmail.com




Submitted by Damodara dasa, September 26, 2016
GOVARDHAN SHILA

Please accept my humble obeisances. I write to beg for your mercy. I've developed a deep desire to worship Govardhan Shila and write now to see if there is any merciful devotee out there who is worshiping a Giriraj Shila that they would care to let me serve.

I am second initiated and engaged in seva everyday, running a prasadam distribution business, worshiping the deity in the temple and also on occasion sankirtan. I have little money or time to travel India to search for my Istadeva and so turn to the desire tree community of Vaishnavas here.

If you have a Govardhan Shila that you are willing to part with and to engage me in His loving service then please write to me at subala108das@gmail.com and we can talk further.

Your servant,
Subal Das"


Submitted by Subala das, May 27, 2016

| The Sun | News | Editorials | Features | Sun Blogs | Classifieds | Events | Recipes | PodCasts |

| About | Submit an Article | Contact Us | Advertise | HareKrsna.com |
Copyright 2005, HareKrsna.com. All rights reserved.