REAL ESTATE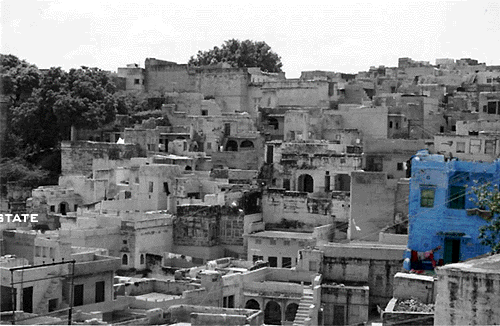 LAND SELLING IN SRIDHAM MAYAPUR
NEAR TOVP TEMPLE
Dear Devotees, I have got a piece of land in Gaur Nagar (3.37 Kattas) which due to some financial reason I am selling urgently. Interested devotees please write to me on my email: ajaykrishnadas108@gmail.com.
Within 5 minutes walking distance you can access Mayapur hospital, Mayapur shopping stores and TOVP (Temple). All paper work is complete, crystal clear and undisputed. Rectangular vacant land ready for immediate construction.
First come first serve will happen. Very urgent selling caused price to drop.
Thanks and best regards
Your humble servant
Achintya Krishna das
Submitted by Achintya Krishna das, February 14, 2017
Rasamrita Kunj in Mayapur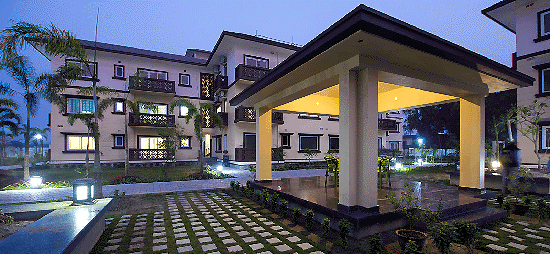 Rasamrita Kunj is exclusive residential project in Mayapur which becomes most popular destination for devotees worldwide looking for a proper place to live and worship Sri Sri Radha Madhava in spiritual atmosphere of the Dham close to Sarasvati (Jalangi) River.
Being sensitive to the environment, nature and biodiversity of Sri Mayapur Dham we maintain low buildings foot print ratio and allocate more then 80% of the total area of the project for parks and gardens.
Developed in phases Rasamrita Kunj ultimately will have 400 apartments. All the buildings within our gated community are being built with eco-friendly materials. Height of the buildings will not exceed three floors. As per government rules and regulations all of the buildings will be resistant to 6.5 magnitude earthquakes. Location of Rasamrita Kunj significantly diminishes potential flood impact. Ground floor of the buildings is above flood level.
As Rasamrita Kunj develops following facilities will become available for devotees who are residents of Rasamrita Kunj:
- community center ( 2 floors building with community temple on the top floor and classrooms for seminars and studies on the ground floor)
- library
- restaurant
- recreation center (includes swimming pool, gym, kids playgrounds etc.)
- shopping complex
- shuttle service to ISKCON temple
At the moment we are coming close to completion of the Phase I of the project which consists of 90 apartments. Most of the apartments in Phase I are sold out. Few still are left. Please have a look at attached files for apartments availability.
Construction of Phase II started few days ago and goes in full swing.
See a walk-through video of one of the apartments ready for possession, and this interview with HH Sivarama Maharaja where he shares his experiences of staying at Rasamrita Kunj.
For more information please visit our website.
For any further inquiries please feel free to communicate with us.
We are looking forward to see you becoming new member of our fast growing Rasamrita Kunj community of devotees in Sri Mayapur Dham.
Please follow this link to view Rasamrita Kunj Brochure
Please follow this link to view apartments availability, prices, construction time etc.
Our contact details:
Phone: +91 7797100092/93
Skype: rasamritakunj
E-mail: rasamrita.kunj@gmail.com
Website: www.rasamritakunj.com
Submitted by Vraja Kumara dasa, January 25, 2017
Place for Rent in Vrindavan
East facing fully furnished 2 BHK apt with private balcony and 24 hour electricity backup. It's barely a kilometer from the famous ISKCON, PREM & VAISHNO DEVI temple. The society has its own charm and serenity and is a perfect destination for pilgrims who visit Vrindavan in pursuit of Sri Sri Radha Krishna's blessings.
We have a grocery store, swimming pool and gymnasium within the society. It has AC, geysers in both the washrooms, well equipped kitchen with gas connection, double bed with mattress, refrigerator, dining & sofa set, and television with satellite connection.
It is available for rent @ USD $300 per month. You may contact Natasha @ +919871034777. Email: radheyvrind@gmail.com
Submitted by Natasha, January 06, 2017
HOME FOR SALE IN ALACHUA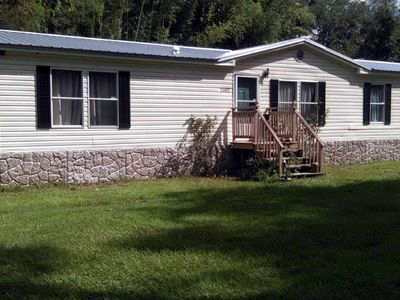 1999 4/2 2016 sf Manufactured Home on almost an acre in Alachua, FL in devotee neighborhood, with bamboo island in back yard and clumper bamboo bordering lot. Metal roof put on in 2013 and new well in 2012. Many updates inside including new bathroom vanities, toilets, flooring and tape and textured walls. Many fruit trees as well as water spickets and electrical all throughout the property. Small fenced in area and little Rubbermaid shed. About 4 miles away from the Temple and schools on Temple property. Asking $78,500. For more information please call Kim Chircop at (352) 284-1783.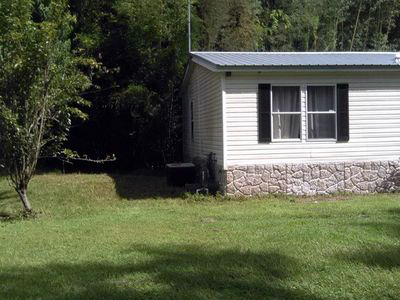 Submitted by Kim Chircop, September 06, 2016
FOR SALE - MANUFACTURED HOME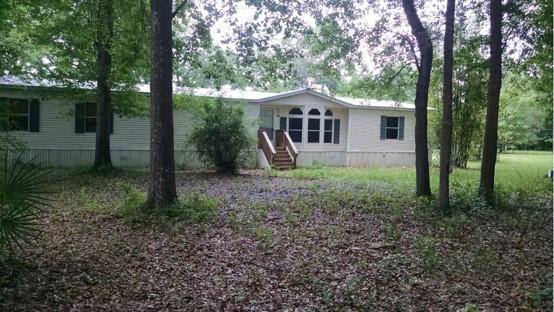 4 miles to ISKCON Temple Alachua Florida Temple
With new metal roof in La Crosse, FL
3 bedroom, 2 ½ bath, 2,128 Sq. Feet (28'X76')
Living Rm, Dining Rm, Family Rm with Fireplace
Huge kitchen and Utility / Laundry Rm
Xtra Large Master Bed / Bath and Walk-in Closet
Easy clean floors in: Kit, Din, Baths, Utility Rm with central air conditioning & heat
These listed features 7 years old:
Metal roof (25+ year)
Well (1.5 hp, 80 gal. pressure tank)
A/C (5 ton) Goodman
Hot water heater
Septic
Home and grounds well cared for and maintained.
Situated on ½ acre (108' X 210') with Lg Oak trees, Clumping Bamboo, Banana trees in devotee neighborhood.
Vastu placement of well & home situated facing true east, home cleared with fire yagna, & purification ceremony.
5 min walk to post office, gas station, park, and fire station.
4 miles to NRR Temple. MOVE IN READY
Call or text Akinchana Krsna or AnnaPurna Curtis (352) 317-6223 or (352) 727-0885 or send private message on Facebook to: Ron Akinchana Curtis for more pictures and details.
Submitted by Akinchana Krsna das, August 09, 2016
ACCOMMODATION IN CHENNAI
I am an aspiring disciple of H.H. Bhakti Vikasa Swami, 37 y.o. male, living in Chennai in a bachelor accommodation single room at Mudichur, Tambaram, Chennai, India. I would like to accommodate 1-2 nos male devotee(s), chanting 8 rounds minimum.
S. Vinayagamuthu
Mob.: +91 9751263723 (TN-India) Email: s.vin.qc@gmail.com
Submitted by S. Vinayagamuthu, Jul 12, 2016
ROOM FOR RENT - QUEENS, NY
Room for Rent (must be male)
111-14, 101 Avenue
$500 per month
111-14, 101 Avenue
Includes prasadam
Contact: Sunanda das (917) 604-1085
Sri Sri Krishna Balarama Mandir
111-14, 101 Avenue
South Richmond Hill
Queens, NY 11419
www.krishnabalaramnyc.com
Submitted by Sunanda das, Jun 08, 2016
Apartment for Rent in Vrindavan
East facing fully furnished 2 BHK apt with private balcony and 24 hrs electricity backup. It's barely a kilometer from the famous ISKKON, PREM & VAISHNO DEVI temple. The society has its own charm and serenity and perfect destination for pilgrims who visit Vrindavan in pursuit of Radha Krishna blessings We have a grocery store, swimming pool and gymnasium within the society. The society is " Shree Krishna Greens" on the main Chhatikara road.
It has AC, geysers in both the washrooms, well equipped kitchen with gas connection, double bed with mattress, refrigerator, dining & sofa set, and television with satellite connection.
It is available for rent @ USD 270 per month. You may contact:
Natasha @ +919871034777
Email : radheyvrind@gmail.com
Submitted by Natasha, Mar 30, 2016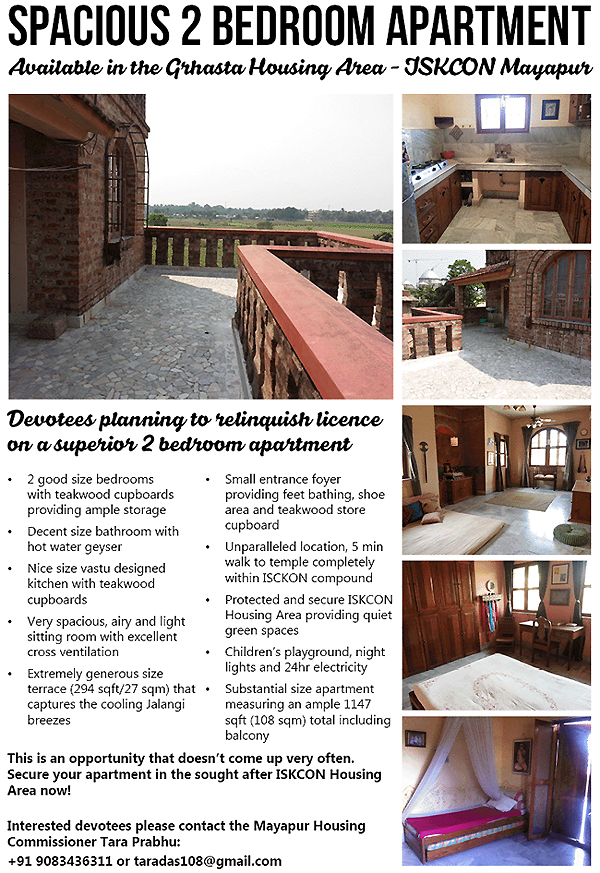 Submitted by Yasoda Dulal and Ramila, Mar 26, 2016
Land near Mayapur For Sale
We have land around 10 katha (7200 sq. ft.) very close to ISKCON Temple in Mayapur, walking distance from the land to temple. Very nice place. Front of the land has 40 ft. road (road is now under construction). ballal didhi mouja. We are planning to sell the land. If you are interested to purchase please contact: 9735204444.
Submitted by Susmita Bhattacharya, Jan 22, 2016
MVT Vrindavan Apartment For Sale
For sale: A well maintained, and nicely located 2 bedroom, second floor apartment at the MVT, Vrindavan. 1st owner. For further details please contact Annada: gangamayee@gmail.com.
Submitted by Annada dd, Dec 22, 2015
MVT Vrindavan Apartment For Sale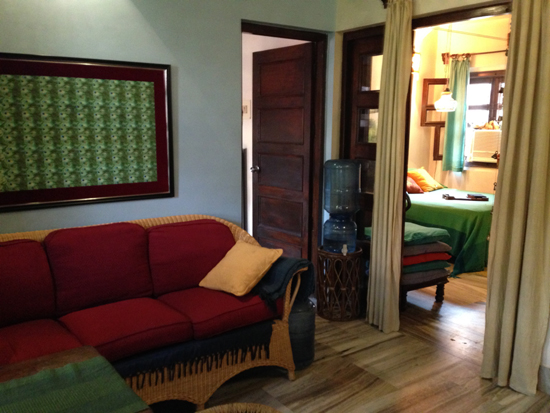 MVT Vrindavan 1 Bedroom flat: recently remodeled apartment for sale with western door handles, a completely remodeled bathroom with all new pvc pipe, an extended patio with nice wrought iron protection enclosures, new lighting fixtures, new paint and new furniture. In addition, there is a new large hot water heater, a new large refrigerator and a new air conditioner. Washing machine included, also. Sukhada devi dasi at yahoo dot com.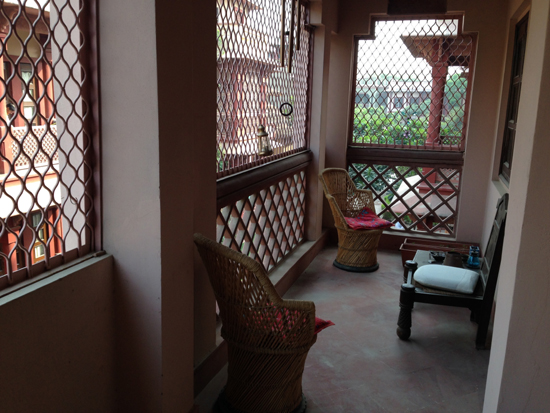 Submitted by Sukhada dd, Dec 04, 2015
Rooms for Rent
We are a devotee couple with a large five bedroom house which is located about 40 minutes by car from the Gita Nagari farm community in Port Royal, Pa. This could be suitable for a couple with or without a child or a single person. At this time we have 2 rooms available. The rent is $250.00. Please contact Bedangi dd at (410) 227-7351 or at bedangidd@live.com and list in the subject line, Sampradaya Sun ad. All Glories to Srila Prabhupada!!
Submitted by Bedangi dasi, Nov 12, 2015
Apartment for Sale at Vrindavan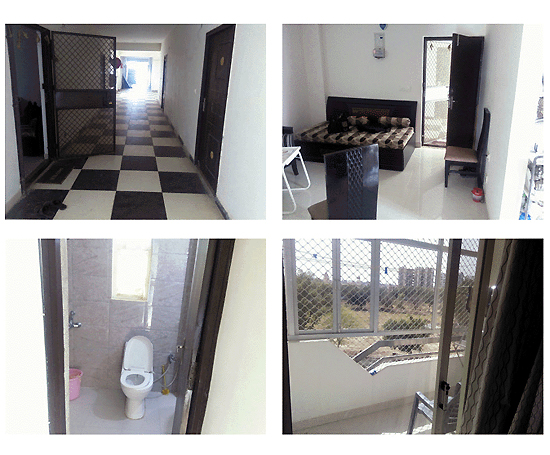 Apartment for sale at Brijdham apartments located opp. kripalu ji prem mandir - half a km, near keshav dham, mohan van, raman reti. 815 sq ft, second floor, 1 bedroom, 2bathrooms, hall, kitchen with cupboards, 2 fully protected aluminum grille verandah overlooking a lawn, lift and vehicle parking facility, 24 hrs water and power backup.
Please contact Ms. Madhu Banshal mob:9568100888/9837788333 or
madhubansal1974@yahoo.com.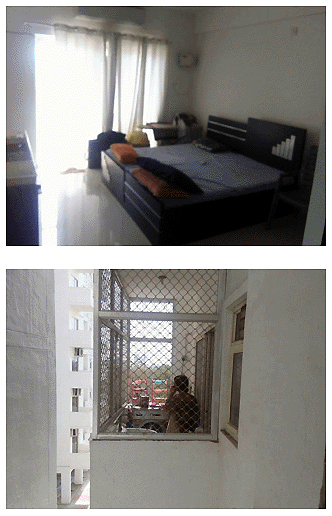 Submitted by Madhu Banshal, Jun 23, 2015
Apartment for Sale in Vrindavan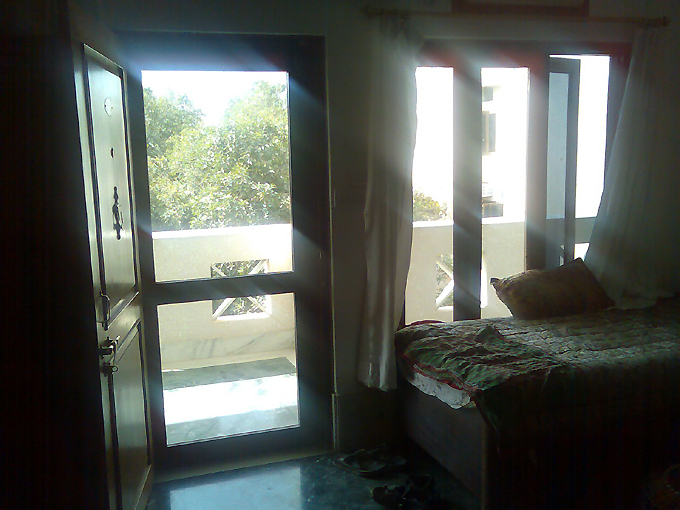 Bedsit apartment in Anand Krsna Van, 4th floor, overlooking a goshalla, nice and quiet. Fully furnished, 2 beds, kitchen, western toilet, hot water, air conditioning, only 1 owner, very well maintained. 19 Lakhs Rupees.
ambikalambert@gmail.com
+61434214186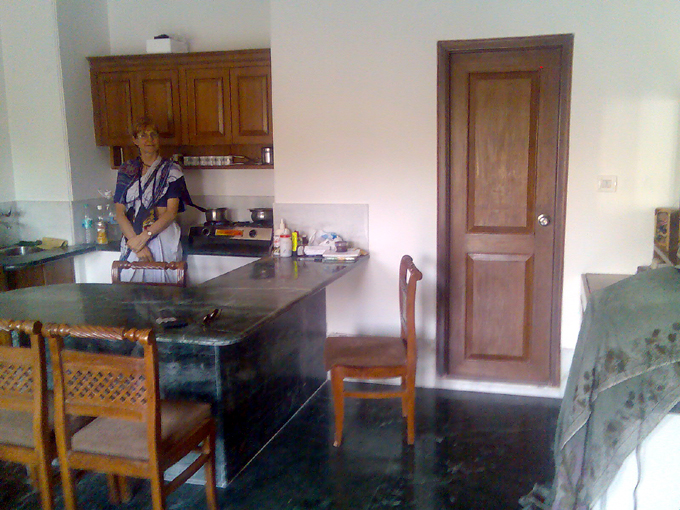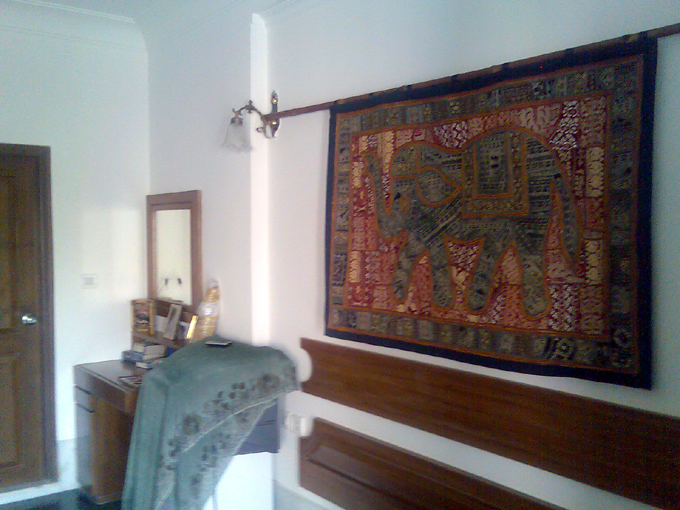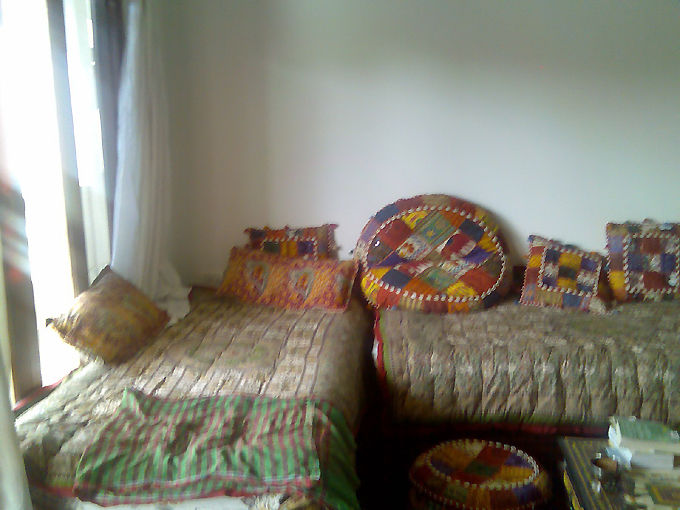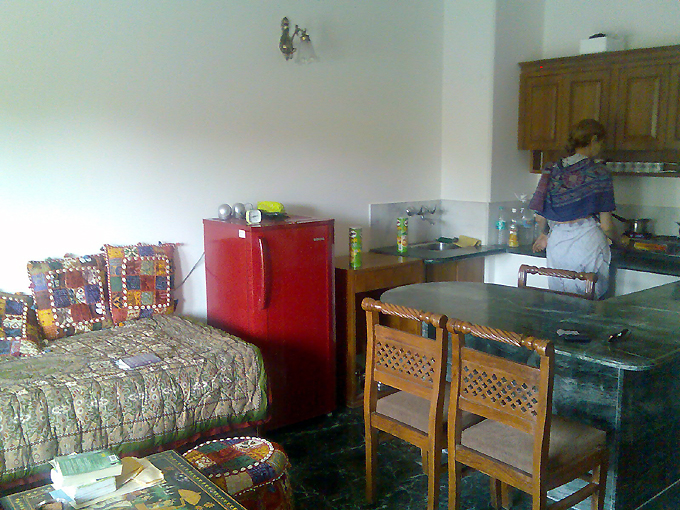 Submitted by Ambika devi dasi, Jun 13, 2015
FARM FOR SALE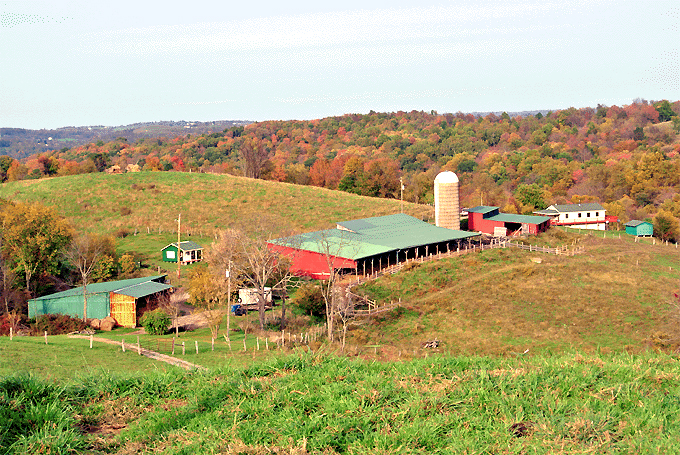 ISCOWP is moving and selling its West Virginia farm. The farm consists of 168 acres, two houses, one guest cabin, three cow barns, one hay barn, two wells, numerous springs, creek, new Morton metal building for equipment and workshop (2014), all pastures fenced, greenhouse, nine foot deer fence around one acre garden/orchard and more. This picture shows part of the farm. The 168 acres is divided into 4 parcels which would allow a few devotee families to create their own village. It is a turnkey operation for cow protection and growing your own organic food. Four miles from ISKCON New Vrindavana. Please inquire at iscowp@gmail.com or call Balabhadra das at (304) 281-2689.
ISCOWP
iscowp@gmail.com
www.iscowp.org
lnkd.in/_E7iiR
twitter.com/#!/iscowp
www.iscowp.blogspot.com
www.youtube.com/user/ISCOWP108
www.facebook.com/internationalsocietyforcowprotectioniscowp
Submitted by Balabhadra das, May 16, 2015
VRNDAVAN HOUSE FOR SALE
House for sale. 90 sqrds, ground floor: 2 rooms, 2bathrooms,1kitchen ,1 storage. First floor: 1big hall (can be made into 2 rooms), 1 kitchen, storage, 1small room,1 bathroom. Roof: 1 small room, 1 bathroom. Located just 7 minutes from ISKCON in a government approved and developed colony. In front of a small park.Quiet location and clean surounderings with good tiled road in front of the house.
Please contact 9897623802 or Bhaktiasraya@hotmail.com
Submitted by Brijvasi dasi, April 08, 2015
2 Plots of Land For Sale in Mayapur, West Bengal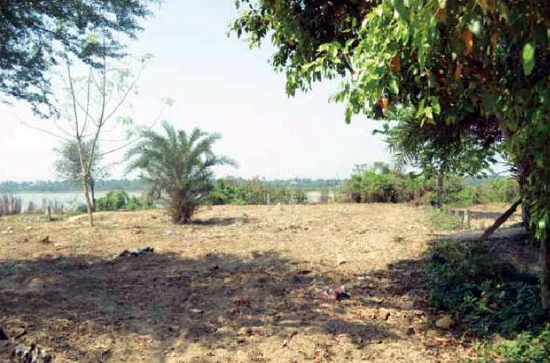 PLOT 1 is situated on the scenic bank of the River Ganga/Ganges in Mayapur Dhama, a well established center of pilgrimage and tourism and birthplace of the Lord, Sri Chaitanya Mahaprabhu. Its size is 1 bigha, 3 kathas (a little more than 1/3 of an acre) with rectangular dimensions.
PLOT 2 is also directly adjoining PLOT 1 and is the larger of the 2, measuring approximately 3 bighas, (1 acre) with circular dimensions.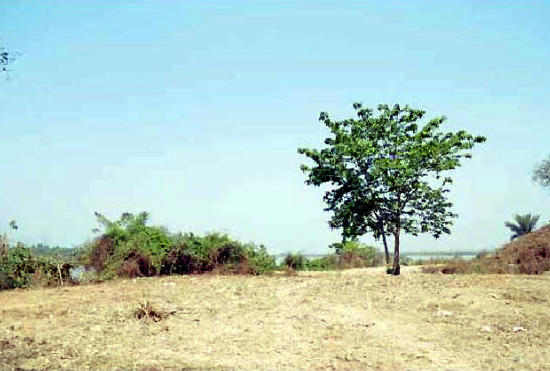 Key features and concepts:
- Very close to ISKCON Mayapur and the soon to be completed, Vedic Planetarium
- Option to construct personal River Ghat to travel from Mayapur to Nabadwip etc.
- Ideal to construct a hotel as many visitors and westerners come and stay in Mayapur
- Opportunity for Gaudiya missions to create temples, accommodation for devotees
- Ideal location to create a home surrounded by a garden paradise
- Less expensive than other land in Mayapur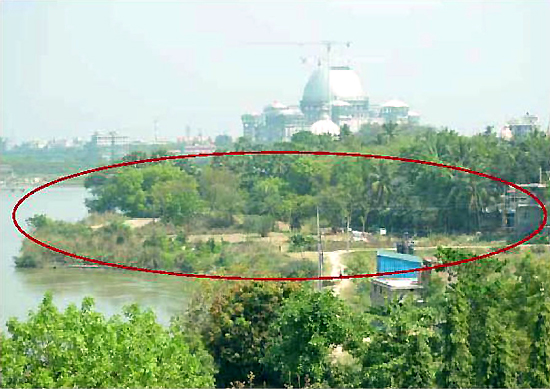 For more information, please contact me on mobile: (0091) 933 266 0732 or email at rbains@hotmail.co.uk.
Submitted by Radhacharan das, April 06, 2015
Two Homes on Krishna Road, North Carolina
Two Homes on 7 acres to be sold together or separately.
House #1 has basement and two stories, masonry (environmentally friendly, Hebel insulating AAC block), fireproof, low maintenance, steel roof, with view of year round creek and agriculture land. 3 bedroom, 2 1/2 bath, large kitchen, passive solar heating, solar hot water, central air and heat, wood stove. About 3000 square feet.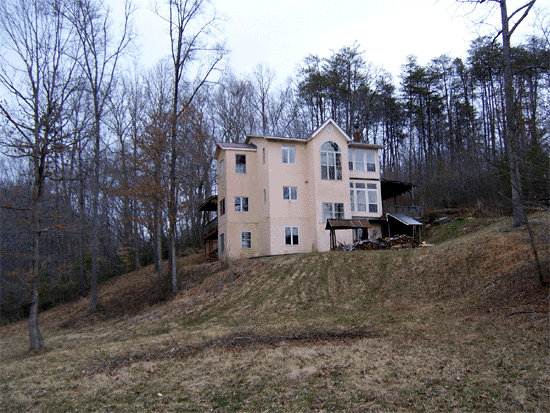 House #2: Lots of wood, logs, oak floors, plenty of passive solar, 1,280 square feet, 2 bed, 1 bath, includes another building 750 square feet with full bath and kitchen hookups. Blueberries, pear, apple, mulberry, plum trees.
This property is in Prabhupada Village. We're secluded, but not remote. Madison is a 20 minute drive, within an hour you've got Winston Salem, Greensboro, (International Airport), Martinsville, VA and Floyd, VA (Hippie town, great for preaching). Within 2 hours drive is Charlotte, Raleigh Durham, VA Tech University, etc. making this an ideal location for retreats and seminars or a bed and breakfast business.
Over the past 20 years we've developed good relations with our neighbors. It's nice to have "Krishna Road" as your address, on your license, every time you give directions or have something delivered.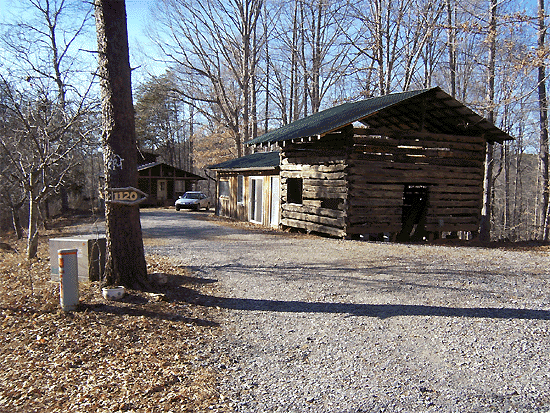 Price will be based on appraisal.
We'll be putting these on the market early April. If you act before then, we can save the listing fees.
House #1 may be around $180K
House #2 may be around $120K
Contact mitradasa@gmail.com
Submitted by Mitra dasa, March 11, 2015
Property For Sale near ISKCON Pune
Available for Sale: Completely Vaastu Compliant, 3 BHK+ dining+ storeroom + balcony spacious flat. Excellent Construction, Occupying Full Floor, Built Up 1000 sq ft, Saleable 1300 sq ft. Covered Car parking + MSEB Meter on cement road. Behind Katraj Kondhwa temple of ISKCON. Near Market Yard. Completely Furnished. 80 lakhs.
Contact 9763827233/ 8796422980
Priya Manjari devi dasi (Prachi Pendse) pendseprachi@yahoo.com
Submitted by Priya Manjari dd, March 05, 2015
MVT APARTMENT FOR SALE
Mvt studio apartment for sale. First owner. Fully furnished, quiet and clean. Located just 1 minute from ISKCON. Contact bhaktiasraya@hotmail.com.
Submitted by Brijvasi dasi, February 07, 2015
Rooms for Rent - Harrisburg, PA
Large devotee house to share in Harrisburg, Pennsylvania. Two furnished rooms are available for modest rent. Only about 40 minutes to the Gita Nagari farm community in Port Royal, Pa. Also, very close to public transportation. Please contact Bedangi at bedangidd@live.com or call (410) 227-7351.
Submitted by Bedangi dd, January 30, 2015

| The Sun | News | Editorials | Features | Sun Blogs | Classifieds | Events | Recipes | PodCasts |

| About | Submit an Article | Contact Us | Advertise | HareKrsna.com |
Copyright 2005, 2015. HareKrsna.com. All rights reserved.