EMPLOYMENT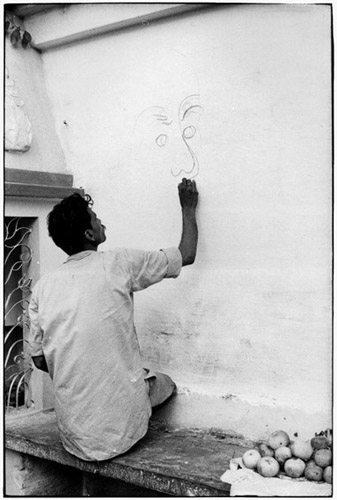 Cowherd and Ox Trainer Needed in Sweden

Service/Work opportunity as cowherd and ox-trainer in New Caitanya Candrodaya Mandir, Sweden.

Job description: approx. 40-45 hours per week (full time) service in around the cow barn. Milking the cows, cleaning the barn, training and working with the oxen, health care, etc.

Qualifications: Dedication to the mission of HDG A.C. Bhaktivedanta Prabhupada and the ISKCON society, following the 4 reg. principles and being enthusiastic about cow protection. Preferably with experience of working with cows and oxen, otherwise a sincere willingness to be trained to work in this field. We would prefer a grihasta couple, but if this service interests you, contact us anyway.

Provision: Salary and an apartment for living.

New Caitanya Candrodaya mandir (Almviks gård) is a farm community beautifully situated near a lake and lots of forest a little south of Stockholm, Sweden. This ISKCON community was founded in 1981 and is home for around 60 devotees and 14 cows and oxen. The presiding Deities in the large temple is Sri-Sri Panca-Tattva. Visit: http://www.almviksgard.se

Please contact Malyahari-kunda dasi for more information: harikunda@outlook.com.




Posted by Joseph Frankl, September 18, 2016
Varnasrama Project, Northern California







To all bona fide disciples of HDG Srila Prabhupada and aspiring devotees who want to help establish Varna Ashram in the USA: We have purchased a secluded 5 acre parcel with a big creekside house and other buildings, including guest rooms, animal sheds, solar showers, and a huge greenhouse for growing non-GMO free organic food and flowers for the Lord and his devotees!

I am the owner, Murari Krsna dasa, and a siksa disciple of Srila Prahupada since 1975. I chant at least 16 rounds and follow all principles of ISKCON Vaisnavas. No 420 friendly or other items allowed like drinking, smoking, drug use, gambling etc.

If we want to establish a future for the Vaisnava culture we must be very serious ourselves. Anyone who wants to live in a beautiful spiritual community who will work hard for Lord Krsna can apply. We are located near Hwy 5 close to the large city of Redding in Northern California, and just 40 minutes from the famous spiritual retreat, Mt Shastra. Send your personal contact info to: nrg16108@yahoo.com.

All Glories to Srila Prabhupada!







Posted by Murari Krsna dasa, June 28, 2016
Own the Business Without a Karmic Boss………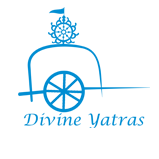 Now devotees can own a business in the way of spiritual path. We are located in India and provide training and guidance to start a travel house. Devotees are not charged for this but they can get good incentives and profit from our travel house.
To learn more about it…………. Whatsup us @ +91 9880424249
or mail us at: info@divineyatras.in
Submitted by Vidhyanidhi dasa, February 15, 2016
Seeking Employment

I am staying in India. I want to earn with service at devotees' company in India. My expected salary is 15000 with stay, etc. Please, if anything for me, reply to my email and I'll send my resume: pankajroz.246@gmail.com, Pankaj Sumra.




Submitted by Pankaj Sumra, October 23, 2015
Seeking Devotees for Seasonal Work
with Temple - May 2015

Our temple in Tucson, Arizona has an opportunity for two single devotees or a couple/one child ok, to work selling T-shirts in picturesque Sedona/Flagstaff area starting now, through the Fall and perhaps longer. A shared house/temple, with several devotees is provided with delicious prasadam meals. Must follow the 4 principals and be favorable and peaceful in Krishna Consciousness and have a valid driver's license. Base salary plus commission is offered. This small business helps support the preaching in Arizona. Any interested devotees please contact Sandamini at Sandaminidd@cs.com.




Submitted by Sandamini dd, April 30, 2015
Restaurant Positions Available

Need Waitresses, Prep Cooks and Servers, yoga teacher, and Health adviser/ nutritionist. Located in the Hudson Valley Upstate NY. Starting a KC restaurant, health food store and yoga studio. Call Hari @ (845) 728-8750.

Starting to develop a devotee community in the area. About 65 miles from New York City. Would love to hire devotees.




Submitted by Hari Raval, April 10, 2014
Teaching Opportunity for New Kindergarten and Elementary School in Manipur

NATIVE ENGLISH TEACHER POSITION FOR PRESCHOOL TO GRADE 3 (IMMEDIATE VACANCY)

The Sripada Sikshaniketan (Kindergarten and Elementary School) in East Imphal, Manipur is currently seeking to employ a full-time native English teacher for Kindergarten up to Grade 3 classes. This is a full-time salaried position, and a wonderful opportunity to serve Srila Prabhupada in preaching Bhagavata Dharma in Manipur.

Srila Prabhupada had desired that Manipur regain its former glory as a Vaishnava kingdom, as Manipur has a rich history of Gaudiya Vaishnavism, coming in the line of Srila Narottama das Thakur. In fact, there are many temples in Navadvipa and Vrindavana that were built and managed by Manipuri kings. However, along with colonialism and the widespread establishment of schools by missionaries, the younger generation are gradually forgetting and giving up their Vaishnava culture; hence, the need for many educational institutions offering quality education and rich with the teachings of Krishna Consciousness.

By the causeless mercy of Sri Guru and Sri Gauranga, the opportunity to set up one such school has arisen, where children are given the opportunity to learn devotional culture as well as have an education with English as the medium of instruction. As such, there has been an overwhelming response by parents for their children to have such a devotional-enriched education. Therefore, there is an urgent need for devotee English teachers, who are able to work well with children from the ages 4 to 8. The vacancy is immediate and is to be filled in the month of February 2014.

The successful candidate is required to:
1) Discharge conscientiously, and with proper care and attention, the duty of helping students develop basic English language skills alongside spiritual (Krishna Conscious) dispositions
2) Prepare, source and develop teaching materials to provide students with quality educational experiences
3) Be committed to the teachings of His Divine Grace A.C. Bhaktivedanta Swami Prabhupada, the Founder Acarya of the International Society for Krishna Consciousness
4) Perform duties required by the school for the building of an overall Krishna Conscious culture in the school
5) Work closely and harmoniously with the principal and other teachers to achieve the goals and mission of the school
6) Engage parents in their children's education and overall holistic (especially spiritual) development
7) Teach for a minimum of six months
Eligibility, Qualifications and Personal Attributes
Fluent English speaker (close to native) with a Degree or Diploma from an accredited college or university

Prior teaching experience (especially with preschool or primary school teaching experience) is preferred, but those with no prior experience are welcome to apply

Is an active and practising devotee whose lifestyle, personal time activities and professional conduct are in accord with the teaching precepts of Gaudiya Vaisnavism, as presented by Srila Prabhupada

All candidates are required to have a clear criminal record
Salary and Benefits
Starting salary of between Rs. 15,000 to Rs. 20,000 commensurate with experience

Accommodation, meals and transport in Imphal

Half-yearly return air ticket from any city in India to Imphal

Visa will also be arranged
If you are keen to be part of this essential service, please submit your resumes via e-mail to ajit108das@gmail.com and include a mobile phone number and/or Skype ID so that an interview can be arranged immediately.
Submitted by Sakshi-gopal das, January 26, 2014

| The Sun | News | Editorials | Features | Sun Blogs | Classifieds | Events | Recipes | PodCasts |

| About | Submit an Article | Contact Us | Advertise | HareKrsna.com |
Copyright 2005, 2014 - HareKrsna.com. All rights reserved.